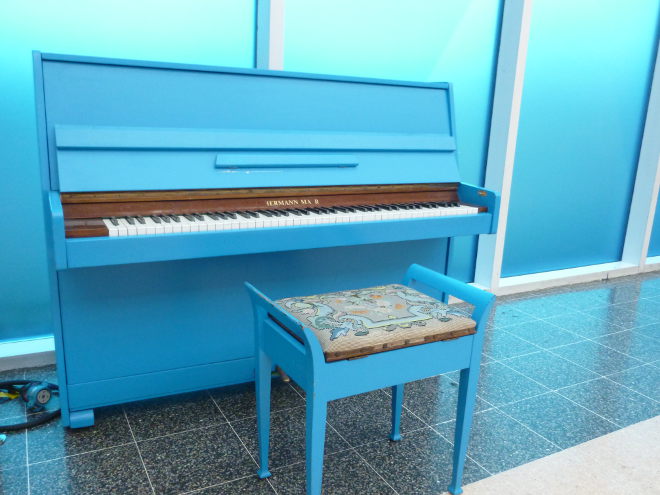 This is the second piano to make it onto my Writing Prompts column. What it is about their keys and chords that ripples so many stories into existence?
The last one was prompted by my dad. This one came about thanks to my mum. After an evening out she headed off to the bus station, then sent me a message to tell me the following:
"I missed the bus by 5 minutes! BUT it was O.K, waiting at the bus station as I had a free concert. One of the Bristol pianos was there and a couple of students turned up and began to play lovely music. The one who did the most playing was excellent, and didn't seem able to tear himself away. I wondered if they were there all night!"
What a magical scene. A bus station almost empty but for a 70-something woman. The arrival of two students, the discovery of a piano, and music filtering through the air.
Use this image to dream up a tale. How might the listener and the pianist be altered by their encounter?
If you write or create something prompted by this, please send an email to Judy(at)socket creative.com to let me know. With your permission, I might publish it on SkyLightRain.com.