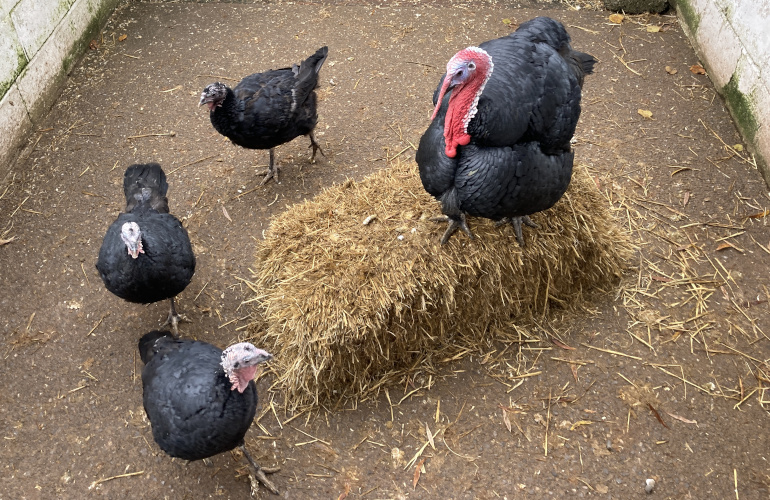 With Christmas Day wrapped up for another year, the surviving turkeys across the UK should be breathing a sigh of relief! We assume they don't understand what's going on, but imagine if they did. It would be a fantastic cue for a dystopian tale or a story of resilience and survival against all odds.
There's no reason your story should be depressing, however. Aardman imbued a similar topic with humour in Chicken Run. Perhaps you could change the species from turkey to human, or give a gang of middle school kids the job of saving a town's turkeys, go mystical with a tale of wild turnkeys living in harmony with humans, or even give the tale an Orwellian political satirical twist.
However you tackle this writing prompt, have fun creating characters that will make us care and take us along for the ride!
If you write or create something prompted by this idea, please send it to me in an email to judydarley (at) iCloud.com for possible publication on SkyLightRain.com.