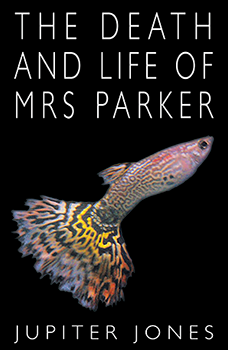 Book Balm recommendation: read for stalwart cheerfulness in the face of adversity.
Spoiler alert, this wry, tragi-comic novella opens with the apparent lethal poisoning of the main character, but for the dauntless Aveline Parker, these moments are far from the end. While her heart races towards the finish line, memories flood in and we're treated to chapters from decades filled with love and misadventure. When the paramedics tell her that she seems to have a problem with her heart, she comments inwardly: "I've always had problems with my heart, giving it away, getting it broken", and proceeds to think through the medical attributes of the human heart, ending with: "The heart is fickle."
Aveline's voice rings with authenticity as she relays anecdotes that weave threads of excitement into knots of heartbreaking regret, each edging us closer to the paramedics working to keep her alive on a restaurant floor. The originality of the story and its telling is anchored in this voice, the skilful use of colourful clichés (such as when Aveline observes that the lines around an elderly woman's mouth contract "like a cat's arse") that suit the character so well and the rich textural details that pin each recollection in place.