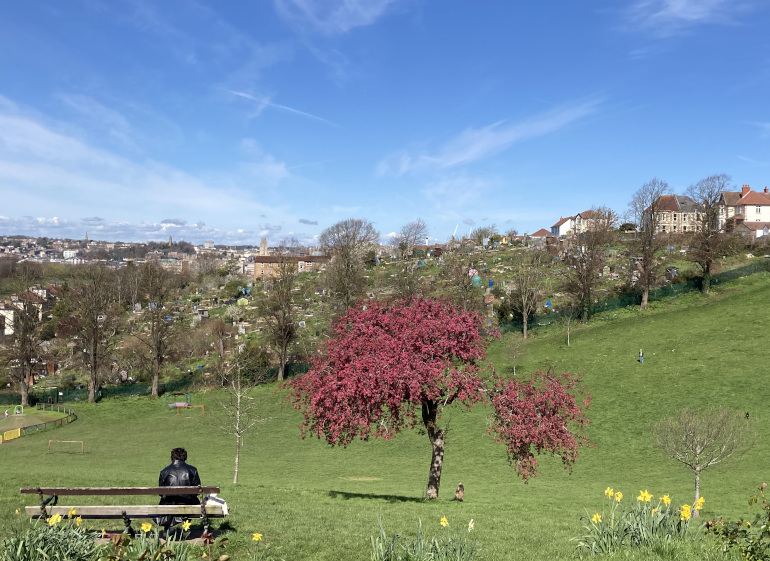 On a rare, sunny blue-skied day (they've been few and far between this spring), I paused to admire this pink-blossoming tree in a local park. What a glorious sight! It makes me think 'in the pink' must have been born from a vision of hope and life like this.
Can you write a story stemming from this flush of vitality?
Alternatively, create something inspired by the black-clad figure hunched on the bench to the left of this image. What's happening in their world?
If you write or create something prompted by this idea, please let me know by emailing judydarley (at) iCloud.com. I'd love to know the creative direction you choose.