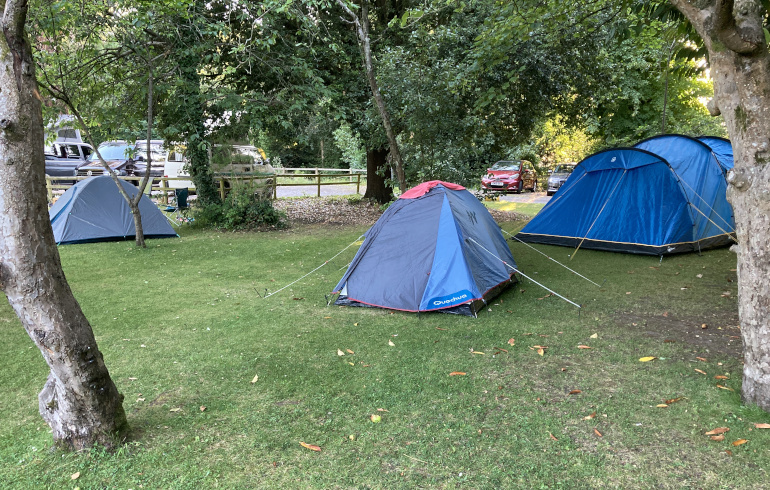 I photographed these lovely tents sprouting amid trees at the Flash Fiction Festival, like a colourful crop of gigantic mushrooms. Each one sheltered a writer or two who emerged in daylight hours to chatter, attend writing workshops and imagine.
I've seen camps like this at music festivals slept in by revellers, at city parks occupied by people without homes, and on telly lived in by refugees. There are countless directions this prompt could take you in, from the lighthearted to the heartbreaking.
Alternatively, imagine someone coming downstairs and looking out of their kitchen window to discover a tent and interloper a la Alan Bennett's Lady in the the Van.
Focus on one particular character and draw out the story they have to tell.
If you write or create something prompted by this idea, please send it to me in an email to judydarley (at) iCloud.com for possible publication on SkyLightRain.com.