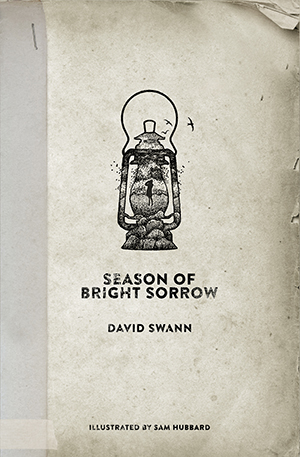 Book Balm recommendation: read to rediscover the beauty in every rock pool and puddle.
With a cover printed to resemble a weathered and pre-loved artefact, Season of Bright Sorrow by David Swann is a find to treasure. Scattered with elegant miniature artworks by Sam Hubbard, the strung-together stories piece together a precarious time in a young girl's life on a seashore, with a physically  absent father, an emotionally absent mother and uncertain friendships with an old man and a young boy who both seem to live on a perilous edge just as she does.
Swann sketches the setting and its inhabitants with sparse but carefully selected lines. In Set Your Clock, we have our first meeting with Mr Flook, who "knotted his neck-tie as tight as a whelk and kept his trilby at the correct angle, no matter how hard the wind charged in." With him is his border collie Ringo, aka "that daft article". It's so sharply written that you'll feel you've met the pair.
Then there's daydreaming, story-spinning Archie who's "drawn to the puzzle of fields on the edge of the bay" and "spent whole afternoons hopping between the little islands. But the hero of the novella is Lana, the young girl whose life we're pulled into as though by a tide as she struggles to keep herself and her mother afloat.