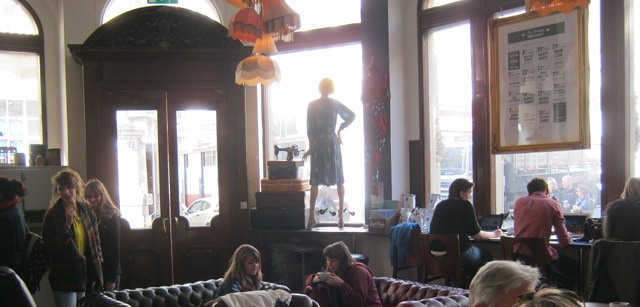 Today is the day of the Remember Me To The Bees book launch – the party I've been banging on about for, well, it feels like months!
It's all taking place at vey cool and quirky venue The Birdcage, one of my absolute favourite spots for drinking coffee, browsing vintage clothes, discovering new acts, and hours of people-watching.
Everything kicks off at 7pm tonight. You'll have a chance to meet the lovely and very talented Louise Boulter, who created all the artwork for Remember Me To The Bees, including the gorgeous cover.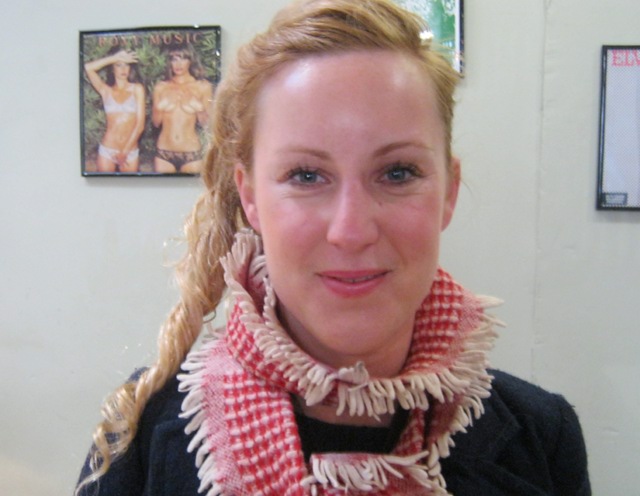 The Birdcage is hosting an exhibition of Louise's artwork for one night only, so make sure you take a look. Actually, I don't think you'll be able to miss it! In case you were wondering, the pic above was taken at the Birdcage…
I'll be doing a few, very brief readings at around 8pm, and then special guest Rabbit City will be taking to the stage for some tunes.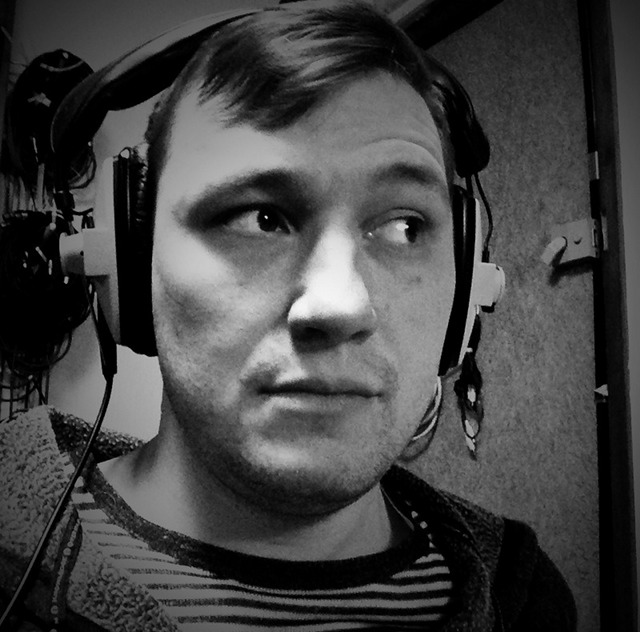 Oh, and you'll be able to buy the book, which I promise I will sign for you. But more importantly, this should be a chance to have a drink, have a chat, enjoy some live music and original art, and have yourself a very splendid time.
The book has already been getting some great reviews – Ali Bacon posted a lovely one here and interviewed me here, and The Bristol Magazine have chosen Remember Me To The Bees as their book of the month for April – amazing! Ooh, and I got interviewed in the Bristol Post's Weekend magazine, as well as the Wild Culture website, who also published one of the stories from the collection, Stalagmite. Feeling like a bit of a celeb!
Dress code for tonight is whatever you fancy turning up in, but be warned, photographer Pete Gettins will be ready to take photos of anyone who catches his eye…
Hope to see you tonight 🙂