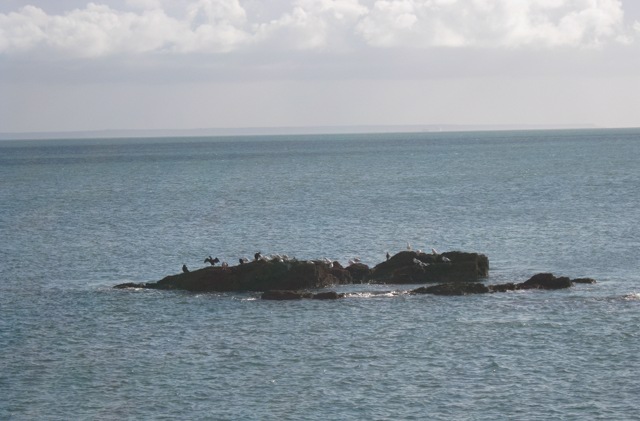 Penzance Literary Festival begins tomorrow, running from Wed 17th till Sunday 21st July.
On Thursday 18 July I'll be enjoying the glorious train line that runs from Bristol to Penzance, hugging the Devon and Cornish coasts wherever possible. Then, that evening, I'll be reading one of my stories as part of the Telltales night at Admiral Benbow from 8.30 – buy tickets here.
The festival organisers invite you to "Come and meet a galaxy of prize-winning and up-and-coming authors, poets and playwrights, from West Cornwall and 'up-country' too." And most of the events only cost a couple of quid.
Literary happenings that have caught my eye include a talk from artist, author, photographer, film-maker, maker of books, and 'out-of-the-box thinker' Andrew Lanyon, sharing details of "his latest explorations into the worlds of creativity, imagination and logic."
On Sunday there's be a chance to hear local poets Angela Stoner & Susan Taylor, in a performance called 'Overlapping Steps: Poems that speak to each other'.
The festival programme says they will "explore the connections they have uncovered in their separate voices by reading poems from their works that interact with one another.  There will be visual (and possibly musical) accompaniment.
There are also drop-in sessions for writers at the delightfully named Lost and Found café, guided walks around the Lamorna Valley, and much more. I'm really excited to be a part of it!