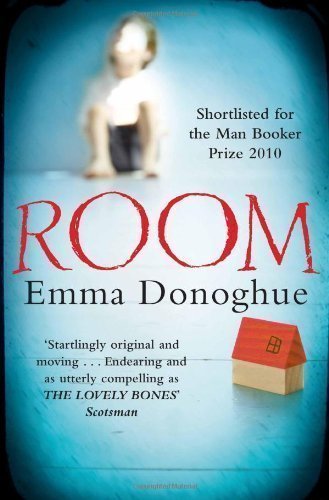 You've probably heard of Emma Donoghue's extraordinarily successful novel Room. You may have seen the excellent screen adaptation, directed by Lenny Abrahamson and featuring Brie Larson as Ma and Jacob Tremblay as Jack.
But until you read the book and, effectively, enter Jack's mind, you're missing the opportunity for full immersion in one of the strangest, most complete worlds ever imagined.
It doesn't sound like much. It isn't on another planet, populated by peculiar creatures or governed by strange laws, but, and here's the key, as far as Jack's concerned it may as well be, except the magic of all these oddities is that they're the ones he's grown up with over the five years of his live.
Everything beyond the walls and ceiling of Room is, he believes, outer space.
Jack is an unwavering narrator. His understanding of the small space he and Ma are confined within is absolute. There are a thousand ways to have fun, and enough friends, from Meltedy Spoon to Rug, to keep him from ever being lonely.
Donoghue engages a number of subtle tricks to sweep Jack's world over and around us. For one thing, apart from dialogue, the whole text is written in Jack's language. It's simple enough to understand, but his sentence construction is a little off, and some words are particular to him. Killers, for example, are the painkillers Ma takes for her rotten tooth, the sun is God's Yellow Face, and sleeping is switching off.
The author builds up the rules slowly, seeding in clues that help us make sense around Jack's limited understanding.
"Door's made of shiny magic metal, he goes beep beep after nine when I'm meant to be switched off in Wardrobe," Jack says, little knowing the horrifying truths he's letting us in on.
It's Jack lack of comprehension that keeps the worst elements of his life from being unbearable. To Jack, Room is a safe and magical place, and that makes this book an enjoyable rather than miserable read.
Seen through Jack's eyes, his world is a place of infinite adventures and possibilities, and Donoghue's deftness in getting us to swallow this, while allowing us to gradually unravel the darker truths of Jack's existence, reveals a writer with firm control over her characters and setting. And when it comes to world building, those are the restrictions we need to set our imaginations free to fly.
Room by Emma Donoghue is published by Picador and is available to buy from Amazon.
What are you reading? Impressed by a particular scene or technique? I'd love to know. I'm always happy to receive reviews and comments on books, art, theatre and film. Please send an email to Judy(at)socketcreative.com.