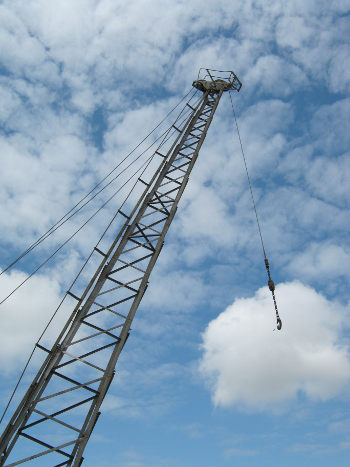 My short story Altitude has reached dizzying heights with publication at Flash Frontier's sky-themed November 2015 issue.
The online literary magazine's remit is to publish tales no more than 250-words in length, accompanied by gorgeous artwork to enhance the reading experience. My particular flash fiction piece took the thought of sky and paired it with the desire-driven risks we take, and perhaps regret. It was prompted by gazing up at one of the elegant old cranes situated at Bristol's harbourside.
My story begins: The air seems different up here, Dan thinks – thinner, hungrier. It bites at him as he shudders; nibbles with sharp teeth and lapping tongues. Inside his head, he can hear its snarl.
Read Altitude in its entirety, and all the other stories in this issue, at flash-frontier.com/2015/11/19/november-2015-sky/.