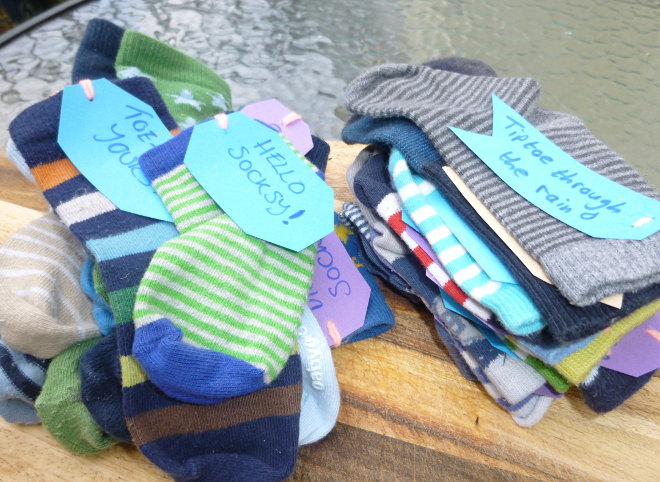 Totterdown Front Room Arts Trail gets underway today with a hat-themed extravaganza of art, music and lots of cake.
This year there will also be free taster sessions in a range of creative pastimes, from silk painting to needle felting to (ooh, dizzy with anticpation!) messy art play for adults!
Turning the hat theme on its head, I'm sticking my foot in with a scattering of mini-socks emblazoned with positive messages (and an assorted of tootsie-related puns – thanks Zan!) that I'm hoping will make people smile. If you spot one, feel free to take it home with you to remind you that there are plenty of reasons to be cheerful. Even better, tweet me @JudyDarley with the hashtag #happytoes to let me know.
Totterdown Front Room Arts Trail is on from 20th-22nd November 2015. Find full details at frontroom.org.uk.