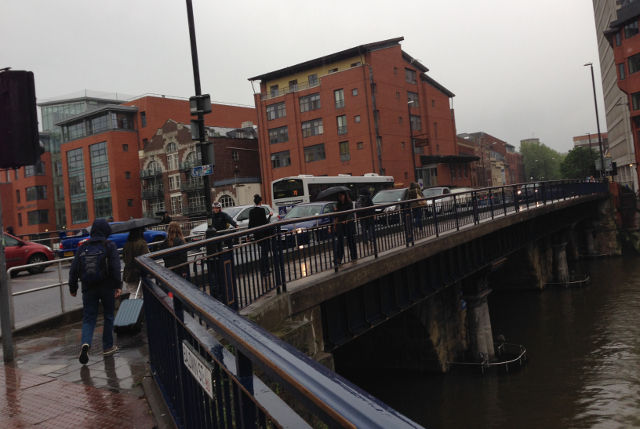 I've always been fascinated by how a character's feelings or behaviour can be emphasised to the reader through a sense of place. Midge Taylor's artwork made me consider this anew and think about how the weather can be harnessed to highlight themes in your writing.
Think of a couple arguing about a betrayal in the lashing rain or a lost child being searched for in sunshine. How does the weather enhance or alter the atmosphere of your story?
If you create something prompted by this, please let me know by sending an email to Judy(at)socket creative.com. With your permission, I'd love to share it on SkyLightRain.com.