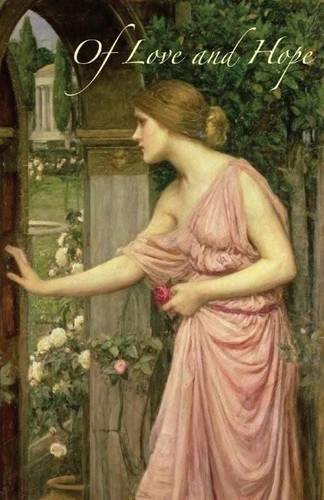 Fewer subjects seem to inspire more poetry than the thorny topic of love, so it takes a lot for one book of love poems to jump out from the pile. Of Love and Hope does it rather beautifully though, without shouting for attention, but simply by being spilling over with thoughtful, evocative words.
The fact that this poetry anthology is sold in aid of Breakthrough Breast Cancer and Breast Cancer Care certainly helps. Nothing assuages the guilt of paying out for yet another book (when your shelves are already packed with unread ones) like knowing the proceeds go to a good cause.
Plus you really are likely to read this one. Editor Deborah Gaye has brought together a carefully selected array of poems that twist, flip and sigh their way into your emotions.
The poets who contributed to the anthology are truly top-notch, counting among their number Seamus Heaney, Wendy Cope, Carol Ann Duffy, Victoria Wood, Arthur Smith, Sir Paul McCartney, Roger McGough, Samantha Wynne-Rhydderch and Margaret Atwood. An impressive guest-list!Some of the poems stand out a classic romantic choices, such as Shelley's Love's Philosophy, fitting neatly alongside more contemporary works like Anne Stevenson's observational treasure The Marriage and John Hegley's wry Love Cuts.
It's impossible to pick favourites among such high calibre writing, but of the ones that truly resonated, Kathleen Jamie's gentle Perfect Day unfurls on the page, offering up image after elegant image. Wanted To Say Something About Grandfather by Mario Petrucci is painted in cool, flavousome colours I could taste in my throat as I read it. Lind France's The Burning House made me feel the heat of the flames and the peace that followed with equal strength.
Loss is present in several of the poems, while some, such as Clare Best's Countdown and Amazon by Owen Sheers, deal directly with breast cancer, inserting an exquisite poignancy into the selection.
To balance out the sweet sadness of some, other are much more lighthearted, like John Cooper Clarke's I Wanna Be Yours. I particularly liked the opening lines of this poem: "I wanna be your vacuum cleaner/ breathing in your dust" – a humorous yet touching declaration of love.
Of Love and Hope is published by Avalanche Books (RRP £10.95) and is available to buy from Amazon.