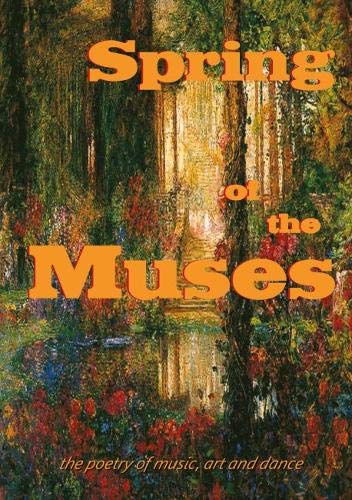 I love how art forms can inspire and nourish one another, so when published Deborah Gaye of Avalanche Books let me know that her next anthology would be poetry and prose poems prompted by music, art and dance, I was immediately entranced.
The anthology, Spring of the Muses, is now out, and contains three of my two of my flash stories and a poem: Fermented Cherries, Heliography and Ingrained.
Here are the first lines of Fermented Cherries, inspired by the powerful lament of Fado music.
The Fado rolls out, washing over me. It's a salt-weighted tide that ebbs and rises above the listeners' heads. The vocalist leans on the humid air, lungs hauling in breath and pushing it out as song.
I stand in the doorway, held steady by the sound and by a burst of heat from the kitchen where sardines roast in rows.
I can see him sitting near the bar, a glass of ruby liquid cradled in one hand. The light catches on his hair and settles in crows' feet like sediment.
To read the rest you'll need to buy the anthology. There are some real gems in there, including Alison Brackenbury's conversation between Handel and Hendrix: Purple Haze, and Alwyn Marriage's jubilant Nancy's Star Turn.
Buy the Spring of the Muses anthology. Visit the Avalanche Books website.