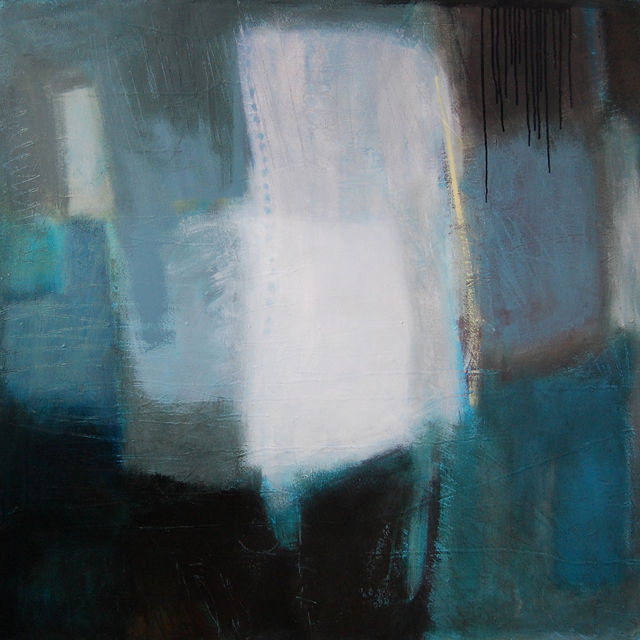 For the Totterdown Front Room Art Trail 2011, I coordinated a group of writers to collaborate with artists across the trail, producing pieces inspired by some of the artwork.
I wrote this poem in response to Katy Webster's abstract painting shown here. Curiously enough, when I showed the written piece to Katy, she mentioned that she'd had the idea for the painting while on a train journey. You can see more of Katy's work at www.katywebster.com.
More Water Than Land
If she half-closes her eyes, the world blurs against the window,
hills and fields transforming
into a view that seems more water than land.
The scene is so familiar she almost inhales the sweet,
damp smell of crops soaking up rain; puddles mirroring
the fading sheen of the twi-lit blue.
Daylight has already begun to ebb, inviting night
to creep in, and her own reflection to supersede the countryside
of memories she journeys through.
Something tightens in her gut at the thought that not long after
her face becomes an apparition haunting the glass,
she'll arrive back in the place she once called home.
She closes her eyes fully, blocks out the rain-smudged scenery,
feeling only the thud-ah-thud, thud-ah-thud
of the train rushing her on.