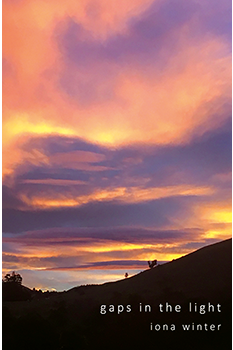 There's a rare exhilaration that comes from beginning to read a book crammed with written works that you can't hope to pigeonhole, and to choose instead to dive nose-first and headlong into, trusting the words to catch and anchor you where they will.
Poetry, memoir, flash fiction, sociological and psychological and anthropological study, myth, dream… In Gaps in the Light by Iona Winter, it all builds together into a tidal wave of impressions, sensations and emotions that you'd do well to surrender to and allow it to sweep you away.
Scattering in the Te reo Māori language, where water (wai) and song (waiata) are separated by three letters, and the word for ground is the same as the word for placenta (whenua), Winter ensures that divisions between who and where we are blend as well. The relationship between our bodies and nature are intertwined.
Likewise, the gap between fact and fiction are muddied in the most natural way, for fiction often provides the means to share our most honest emotional truths. If this thing didn't happen to the author, that doesn't mean it happened to no one, and the strata of feelings are undoubtedly authentic, regardless of what seeded them.