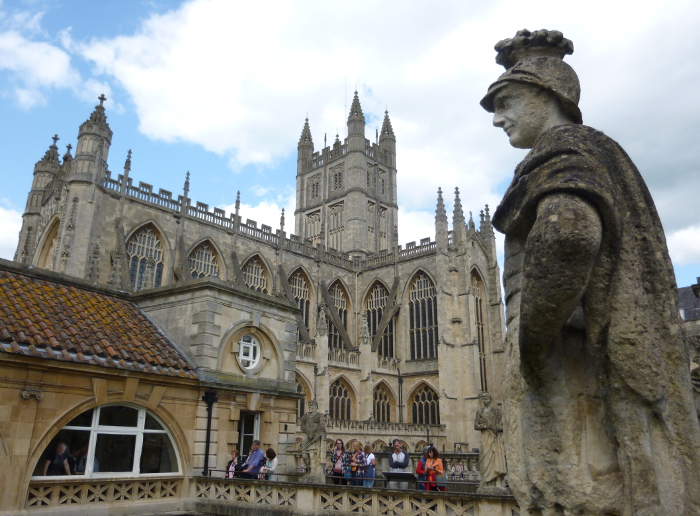 The Bath Children's Novel Award invites submissions of books for children or teenagers from unpublished, self-published and independently published authors worldwide.
Previous winners include include Ruth Moore (2020) for The Enemy Inside, Matthew Fox (2019) for The Sky Over Rebecca, and Cassie Powney (2018) for Loops.
The 2022 Judge is Amber Caravéo. Co-founder of the Skylark Literary Agency and previously Editorial Director at Orion Children's Books, Amber is looking for potential rather than perfection and new voices that offer something unique and brilliant either in terms of story or style.
Amber says: "Believe in yourself and take the plunge! You never know when someone will spot something special in your writing, and a competition is a good way to test the waters.
I can't wait to see your stories, so please don't be nervous. Agents and publishers
need authors and their books, so we are always excited to see new work and new
ideas – and we do love a good story!"
Deadline: 30th November 2022
Prize: £3,000
Submission: First 5,000 words plus a one-page synopsis
Entry fee: £29 per manuscript with sponsored places available for low income writers.
Entries should not include any photographs, maps or artwork.
Full manuscripts may be of any length, but they recommend 500 – 600 words per picture book, 6-10,000 for a chapter book, 40-60,000 for middle grade and 50-70,000 words for YA (or longer for fantasy novels).
Unrepresented shortlisted writers will be offered the opportunity to be introduced to an individually tailored list of literary agents by email or other means.
The writer of the most promising longlisted novel, as chosen by the Bath Novel Awards and Cornerstones Literary Consultancy, will receive a free place on Cornerstones' 18 week online course Edit Your Novel the Professional Way (worth £1,800).
Bath Children's Novel Award 2022 entrants can claim a 10% discount on all editorial reports from prize sponsors Cornerstones Literary Consultancy until the winner's announcement in Feburary 2023
Find full details and enter here: https://bathnovelaward.co.uk/childrens-novel-award/ 
Got an event, challenge, competition or call for submissions you'd like to draw attention to? Send an email to judydarley (at) iCloud (dot) com.