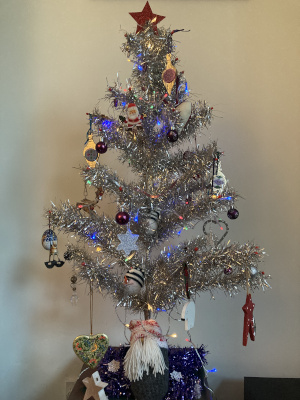 As we open our eyes to the second Christmas Eve of these strange pandemic times, I hope you are lucky enough to have those you love close by, and all the frivolity or serenity you crave.
I wish you a safe, healthy and joyful festive season, however you choose to spend it.
And yes, in case you wondered, that is a 1960s tinsel tree, given to us by my mum – re-use and re-home is a far more eco-option than recycle! Here's to a green and hopeful 2022.