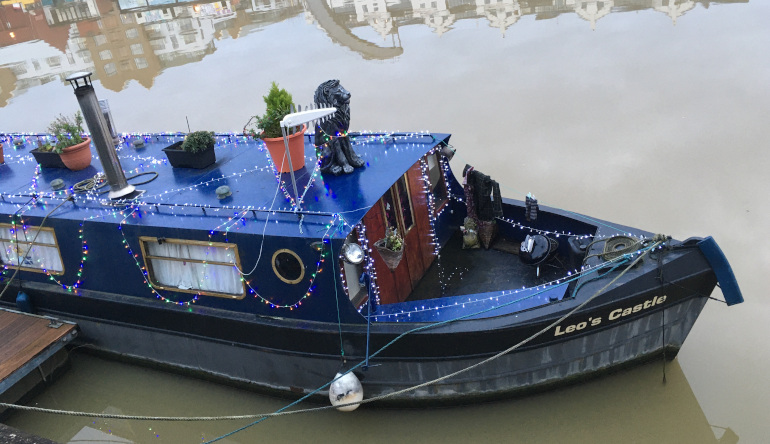 I adore knowing that in Bristol even the boats are full of festive sparkle! This gorgeous narrowboat is all set for some seasonal revelry.
It's not long till the big day now, but you still have time to conjure a tale of wonder, whether it's a modern take on the Nativity with a narrowboat standing in for a stable, or the idea that inside this shining vessel Santa and a few motley elves are putting the finishing touches to gifts in preparation for a few water-bound deliveries.
What can you create with this scene as your starting point? It's up to you whether you write a tale to delight the children in your life or angle it towards adults with a few comic or darker twists.
If you write or create something prompted by this idea, please send it to me in an email to judydarley (at) iCloud.com for possible publication on SkyLightRain.com.