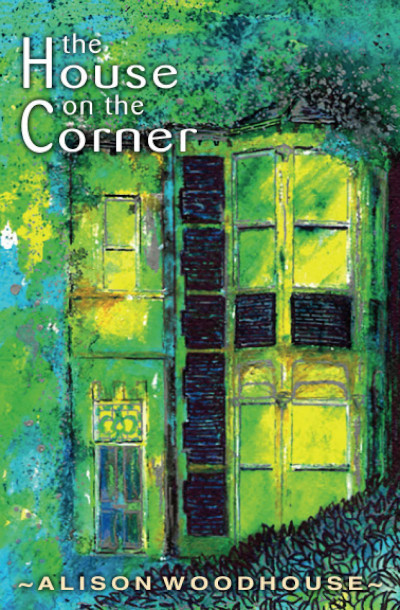 Bookended by the purchase and sale of a home, Alison Woodhouse's debut novella in flash explores the bricks and mortar that form a family. Woodhouse mines the emotions grinding below the activities of everyday life – the small resentments, disappointments and unspoken dreams we pick up on without identifying, knowing only that we feel uneasy.
The unnamed estate agent has ambitions for the home she needs to sell – "She hoped she'd found the right family to bring the house back to life."
In less than four pages, Woodhouse introduces us to the individuals that make up the 1980s family tasked with this job: Martin, "who turned up in a smart suit, carrying a briefcase", Helen, "flustered and fifteen minutes late", plus the children, later named as Joe and Natalie, who "had climbed into the pink bath. They sat opposite each other, foreheads touching as they whispered."
Sharing their tub is a dead spider, "legs curled inwards like a clenched fist."
Woodhouse excels at powerfully honed descriptions that seem spring-loaded with atmosphere. This opening story weaves in a scent of dust and damp that matches the warping seams of the family discovering it. In the following stories, each written to stand alone as well building to a cohesive whole (doodle your own metaphors for family here), Joe becomes increasingly dominant as Natalie appears to lose confidence – legs curling inwards as though in an attempt to disappear – while their mother's relentless drive to refurbish and restructure the house speaks volumes about her own discontent.
I love the way Woodhouse paints an impression of the previous inhabitants via a stash of lingerie discovered behind the spare room's radiator:
"Pink, blue, purple, black.
More black.
Lacy, silky.
Thongs.
Knickers galore."
The mystery of it is a joy against the toil of lives ticking onwards.
The casual cruelty wielded against hamsters whose fragility necessitates frequent replacements is echoed in the neglect of Edith, Helen's mother, who is awarded a story all of her own in "Song of the Old Mother." The purchaser of the hapless pets, her own frailty is spotlit via her mistake in venturing out in her slippers, an act of such vulnerability that my heart ached. She offers a sharp look at the Kings, especially the children: "the boy Joe barging into her bedroom without knocking, the girl Natalie always in tears about something or other."
When Edith faces a teen mugger on her way back from buying milk, I found myself cheering silently as she held her ground and we glimpsed the would-be thief's own weakness. A lesser writer might have been tempted to have the two befriend one another (the milk could easily have led to a congenial cup of tea), but Woodhouse is wise enough to leave them there, both feeling thwarted and in need of kindness.
Joe soon proves to be more complicated that he seems at first, revealing an unexpected affection for the hamsters, respect for his mum and an even less anticipated tenderness towards his wary sister. Rather than linger on these moments, Woodhouse shines a light and then sweeps us on, keeping sentimentality far at bay.
It keeps us grounded in a family for whom you might expect anything more than a peck on the cheek to feel cringeworthy.
But Woodhouse warns us against pigeon-holing her characters, with Helen's growing confidence captured in the dryly comic line: "(Martin) was glad, even though he'd been doing it all wrong for years apparently."
This is a story about ordinary people striving, failing and occasionally succeeding, without fully noticing the impacts of their behaviour on their family. But underneath all that, Woodhouse appears to be reminding us that however annoying our parents and siblings may be, if we're lucky enough to have them they form the architecture of our early years, and that's an unshakeable truth to be thankful for. Utterly absorbing.
The House on the Corner by Alison Woodhouse is published by Ad Hoc Fiction and is available to buy from bookshop.adhocfiction.com.
This book was given to me in exchange for a fair review.
What are you reading? I'd love to know. I'm always happy to receive reviews of books, art, theatre and film. To submit or suggest a book review, please send an email to judydarley(at)iCloud.com.