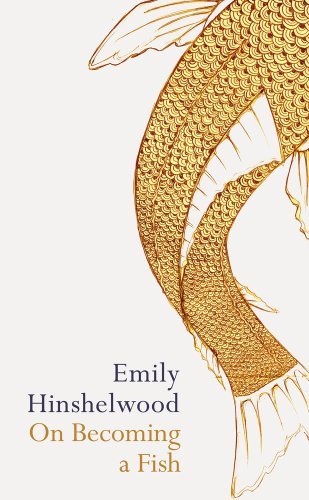 In this collection of finely drawn poems, Emily Hinshelwood invites us to accompany her on a series of meandering strolls through the coastal landscapes of west Wales, and presents a series of impressions it may take eons to erode.
Footprints in the sand "collide, converge/in silent riot of unmet strangers", "sounds of birds/run like wet paint/across the sky", a journey to a lighthouse ends with a walk home "followed by that empty sweeping beam", a duck "dives down past walls of limpets, 'dead man's fingers, spider crabs/anemones," the ocean reeks of "the breath of saints," and "the face of Saddam Hussein flaps in a hedge."
There's a delicious intimacy to Hinshelwood's words, enhanced by her humour and evident fondness for the places included in this tour of Pembrokeshire. With the poet as our guide, we embrace enticing rock formations at Saundersfoot, watch gleeful ghosts run "long-knickered into the sea" at Tenby, observe swans "floating/like love letters, open only to each other" under the Cleddau Bridge, sneak a peek at a girl's prayer for her goldfish at Caldey Island, greet a snake at Shrinkle Haven, bear witness to the disintegration of a wreck at Mill Bay: "Salt cuts lacework as/the stiff body is eroded rib/by rib." We even join the poet and her daughter in counting dead birds at Skomer Island: "use the binoculars/to see their twisted spinal columns in grotesque detail…"At Swanlake Bay we watch Hinshelwood skinny dip her "pinkly-naked" body, and giggle with her as she encounters an equally naked man: "his bottle of Fanta strategically placed."
In Handover, even the inconceivably vast becomes intensely relatable – as Earth becomes a child being passed between separated parents: the sun and moon.
It's these soaring flights of fancy that ser Hinshelwood's work apart – this is, after all, a poet whose sense of fun and enduring curiosity fuel her to see a plank of wood borne in on the tide as the opening to a poem about a homeless god gauging "a dying faith" – he may take to drink/lose parts if his mind/talk all the time about/'those seven great days'."
But among all this joyful, carefully sorted flotsam, one poem rang out above all others: Fishguard Lifeboat Crew, celebrating the ordinary people capable of extraordinary deeds of selfless bravery in the face of the savage sea.
On Becoming a FIsh by Emily Hinshelwood is published by Seren Books and available to buy from Amazon.
To submit or suggest a book review, please send an email to Judy(at)socketcreative.com.