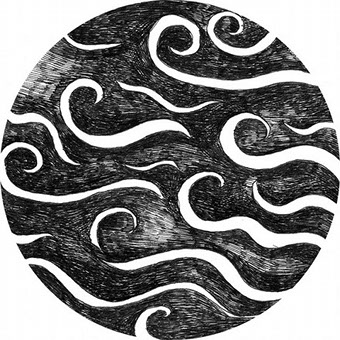 Ever wondered where a writer gets their ideas from? It's something I'm often asked about, so over the next 20 weeks I thought I'd offer you a bit of an insight.
As you may know, the official launch of my short story collection, Remember Me To The Bees, is going to happen in March, and over the coming weeks, I'll introduce each of the 20 short stories in turn, let you know the inspiration behind them and share a short extract to hopefully whet your appetite.
The first story in the collection is Never Seen The Sea, which tells the story of Sally, who, funnily enough, has never seen the sea. The original seed of it was me trying to imagine how the sea would look to someone who'd never laid eyes on it before, and then I started thinking of the reasons someone might never have had the opportunity to see it for themselves. Living on a tiny island like Britain, it's a difficult thing to grasp!
I also wanted to think about how not having experienced a thing most people take for granted might colour an individual's personality – how it might set them apart.
An earlier version of Never Seen The Sea was published in The Love of Looking, an anthology from Scopophilia Publishing, and led directly to me being offered the chance to have my debut collection published.
In case you were wondering, the artwork is by Louise Boulter.
A short excerpt from Never Seen The Sea
Gusts of air buffeted the Fiat as they raced along the motorway. Sally fought the urge to open the window and hang her head out, mouth agape. She'd never felt anything like it before, this sense of wild abandon. No one knew where she was, not even her mother, no one but this man, Paul, this almost stranger, driving the car and her towards the sea.
"So, you've never been there?" He'd been disbelieving at first, half watching the road and half gazing at her in what she supposed was amazement. "Not even as a small child?"
"Never," she said defiantly, for the first time feeling the power in that statement. Rather than flushing with shame, as she usually did when the topic came up, she felt the novelty of her innocence, saw the way he stared into her, a girl who needed educating. She saw the yearning in his cloudy blue eyes when he contemplated being the one to reveal it to her, as though he was showing her the world.