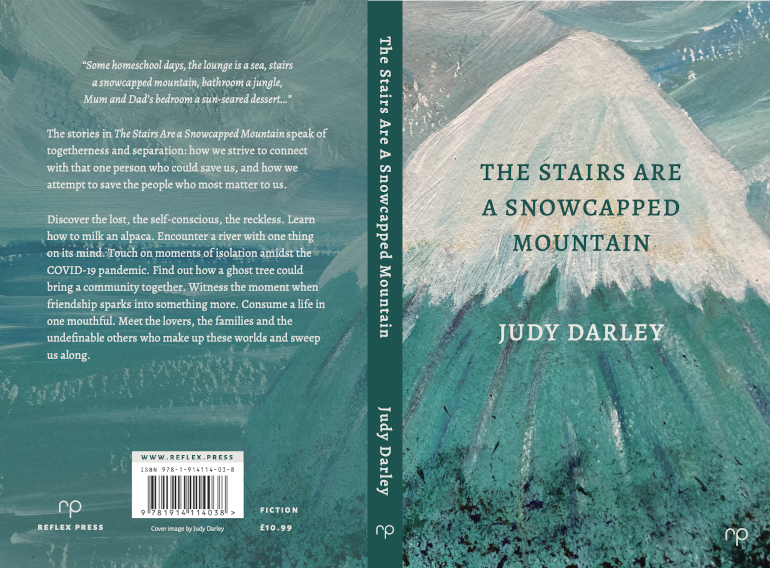 I'm delighted to share the news that my new short story collection, The Stairs Are a Snowcapped Mountain, is available to pre-order from Reflex Press here: https://www.reflex.press/product/the-stairs-are-a-snowcapped-mountain/
The image shown above is the full wrap-around book cover created from one of my paintings.
To celebrate, I'm hosting a launch party and literary night at Waterstones in Bristol's Galleries (11a Union Galleries, Broadmead, Bristol, BS1 3XD), from 7-9.30pm on Saturday 26th March. It's open to the public and I'd love you to come along!
The evening will include live music from singer songwriter Eve Appleton, poetry from former midwife Helen Sheppard and atmospheric readings from local fiction writers, including myself. With hints of fairytales and myths rippling through everyday scenarios, you may emerge seeing the world with fresh eyes.
Free tickets are available here: https://www.waterstones.com/events/book-launch-with-judy-darley-the-stairs-are-a-snowcapped-mountain/bristol-galleries
I hope to see you there!
Judy