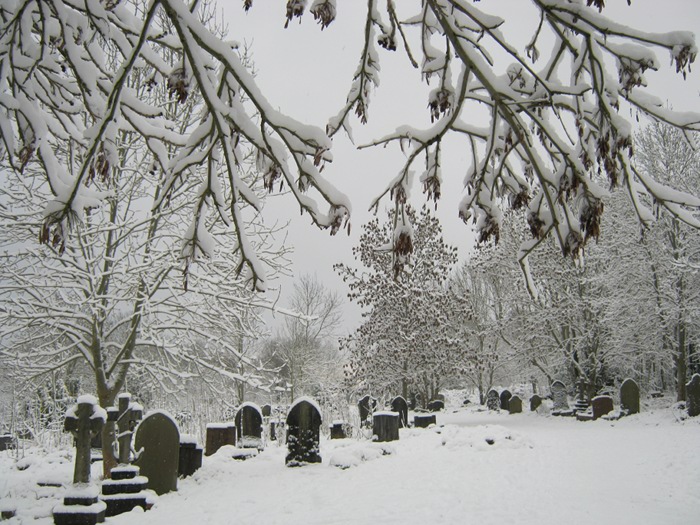 Today's writing prompt offers 25 for the price of one, courtesy the good folks of National Flash Fiction Day's Flash Flood! On Saturday they launched their Advent Calendar with a writerly twist – this one offers a writing prompt every day.
They says: "To celebrate the holiday season, Flash Flood would like to gift the flash fiction community with an Advent Calendar full of flashy prompts."
The snowy cemetery scene above is my own, separate contribution to their flurry. To see what they've suggested to inspire you already, head to flashfloodjournal.blogspot.com.
If you write or create something prompted by this, please send an email to judydarley(at)iCloud.com to let me know. With your permission, I'll publish it on SkyLightRain.com.