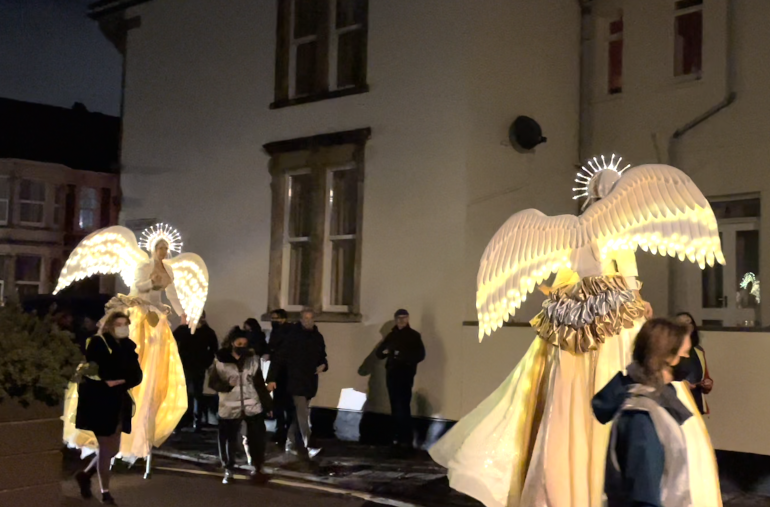 In the midst of a pandemic, when nothing fun had happened for weeks and we'd seen nothing new for months, a whisper crackled through the streets of Totterdown, Bristol.
After darkness fell on a chilly Friday evening, two stilt-walking angels strode through the streets, trailing sparkles and cheers in their wake. We wore masks to keep our exhalations from harming others and maintained our distance carefully, but for that moment we felt our spirits lift. It was a sighting of such creativity that we were reminded of how our vibrant city used to be, when artists invited us into their homes to witness their mark-making and performances erupted on street corners.
The talented stilt walkers of Corvus Angelicus have been striding their magic through different neighbourhoods in a bid to bring a smile to our faces in these challenging times.
This spectacular moment was a reminder of what we're aiming for – a return to the weirdness we call normality.
Can you turn this into an encouraging or fantastical tale?
If you write or create something prompted by this, please send an email to judydarley (at) iCloud.com to let me know. With your permission, I may publish it on SkyLightRain.com.