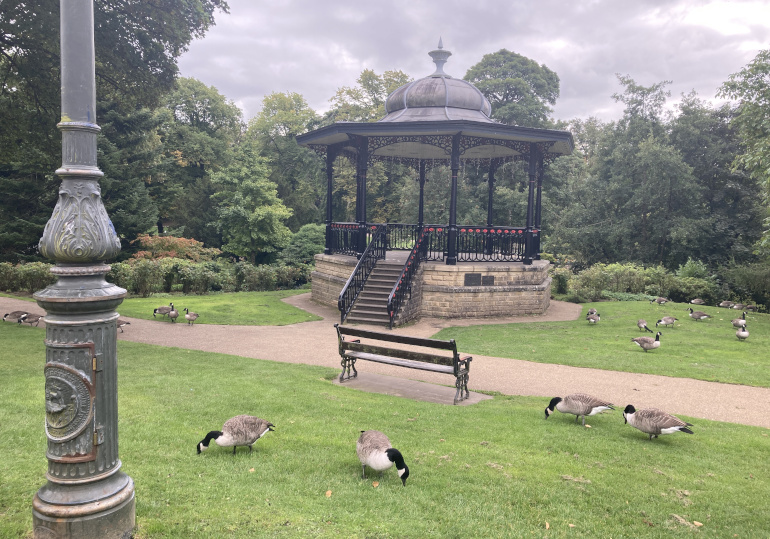 I adore this bandstand in Buxton's beautiful Pavilion Gardens. It's the perfect place for a romantic liaison, to shelter from rain or simply enjoy the views. What promises have been made and possibly broken under its ornate domed roof?
Despite this one being installed in 1997, bandstands are such a gorgeously vintage idea that this one looks to me like a time travel device. Could stepping into it whizz your characters through aeons and eras, and deposit them in a time when sauropods or other herbivorous dinosaurs graze instead of Canadian geese?
Alternatively, imagine the person who warranted this bandstand as a memorial. It's official name is the  Don Redfern Memorial Bandstand and Google tells me was a conductor, player and promoter of brass bands.
What kind of memorial would be chosen for you?
What story could this thread lead you towards?
If you write or create something prompted by this idea, please send it in an email to judydarley (at) iCloud.com for possible publication on SkyLightRain.com.