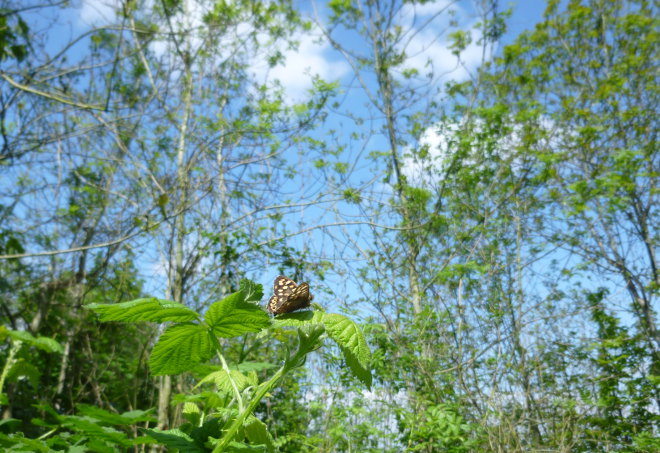 I spied this small butterfly while strolling in the beautiful wilderness of Arnos Vale Cemetery. I think it's some kind of fritillary. As I paused to watch it bask in the sunlight, I thought about the stories it could inspire.
Symbolism works powerfully in fiction. Place a butterfly at the heart of your tale and let that image direct your themes. You could end up with an ecological futurist fable, a sweet story about a harried man or woman learning the value of stopping to effectively smell the roses, or even a piece about freedom, and the brevity of life.
It's up to you. Where will your butterfly take you?
If you write or create something prompted by this, please send an email to Judy(at)socket creative.com to let me know. With your permission, I'll publish it on SkyLightRain.com.