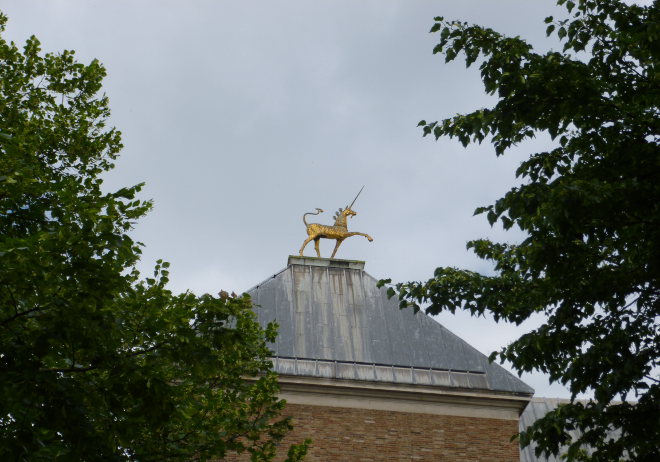 Last Saturday, writers, readers and interested passersby got involved into the celebrations for National Flash Fiction Day 2016. I was part of the team organising events (led by Kevlin Henney and along with Freya Morris and Tino Prinzi) in my home city of Bristol, and had a blast!
The day kicked off at 10.30am outside Bristol Central Library for the first ever Bristol #FlashWalk. Writers from across the UK had submitted tales inspired by our harbour area, and some wonderful stories had been selected for actors Jo Butler and Tom Parker to perform.
We began with the spine-tingling The Harbour Festival by AA Abbott, read by Jo Butler under an ornate archway leading down to the waterfront. Tom followed this with Diane Tatlock's Harbouring Friendship, and then we made our way to Millennium Square, where Jo performed Juliet Hagan's Johnny Pencloud, a thought-provoking tale of the women left behind in the days of press-ganging.
My story Altitude followed, with both Tom and Jo taking a role to share the dizzying story of a lad encouraged to climb a crane by an adventurous and reckless lass, and then regretting his lust-driven choice!
On Pero's Bridge by Holly Atkinson could take place nowhere other than actually on Pero's Bridge, followed aptly by Ingrid Jendrzejewski's emotive Your Name is Pero, telling the tale of the little slave boy the bridge is named for.
On the corner by the statue of John Cabot, Dolphins by Lucho Payne gave us a moment of light and hope.
Then came Gemma Govier's intriguing A Thousand Words, followed by Lynn Love's gorgeous Will There Be Pirates.
The morning wrapped up outside St Nick's Market, with Mark Rutterford's Singing Out Loud, leaving us with the satisfaction of a potential happy ending.
The sun shone throughout, the actors and writers were wonderful, and the audience well behaved – we even picked up a few more folks along the way!
Next came a free flash fiction writing workshop back at Bristol Central Library, where KM Elkes made us regard strawberries in a whole new light, and Alison Powell armed us to create extraordinary similes.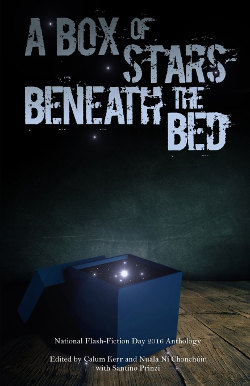 At 7pm, events moved to At The Well for an evening of flash tales with the father of NFFD, Callum Kerr, and the launch of this year's beautiful NFFD anthology, A Box of Stars Beneath The Bed.
Thirteen readers, masses of stories, and countless emotions! The orangutan story by KM Elkes still haunts me. A fabulously inspiring night to finish a truly splendid day.
Ooh, and throughout the day there was the #FlashFlood to enjoy. You can still drop by to read the tales at flashfloodjournal.blogspot.co.uk.