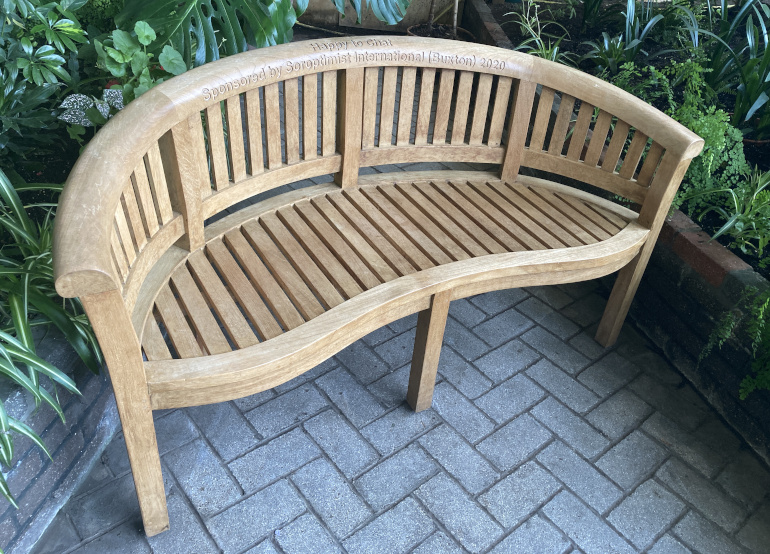 I spotted this bench at Buxton's Pavilion Gardens. Along its top are carved the words: 'Happy to chat'. What a simple and lovely way to encourage friendliness and counteract loneliness! I have to confess, I sat on it without reading the message, but as I'm almost always glad to have a natter, it wouldn't have been a problem if someone mistook my intentions and joined me.
I don't know if you can read it, but the bench's words state that it's paid for by Soroptimist International, which I googled to discover a 'worldwide volunteer service organisation for women who work for peace, and in particular to improve the lives of women and girls.'
What a lovely thought! It sounds to me like a inconspicuous brand of superhero, spreading comfort and community.
What story ideas does this prompt in you?
If you write or create something inspired by water, please send an email to judydarley (at) icloud.com to let me know. With your permission, I might publish it on SkyLightRain.com.