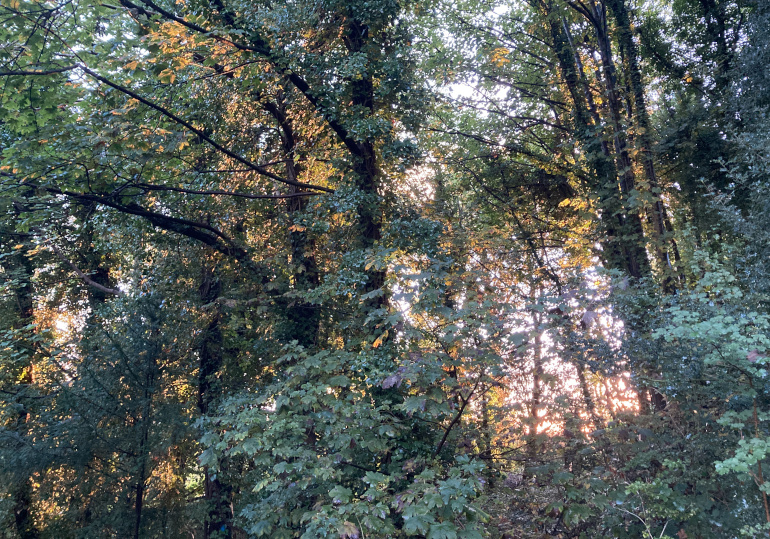 The most glorious thing about this time of year is walking early in the morning and watching the rising sun paint the trees. The leaves in this photo have yet to lose their chlorophyll (and yes, I did nearly type chloroform then, which would make this a very different story prompt!), but the sun is sharing its clairvoyance of the weeks' to come.
I love how the sunlight is visible here like a sentient creature in the form of a mist. It looks like it's exploring the woodland with curious breath that gilds every item it touches. A Midas mist, perhaps, but with a far happier outcome.
Can you take this scene and build it into a tale celebrating our natural spaces and shifting seasons?
If you write or create something prompted by this, please send an email to judydarley (at) iCloud.com to let me know. With your permission, I may publish it on SkyLightRain.com.