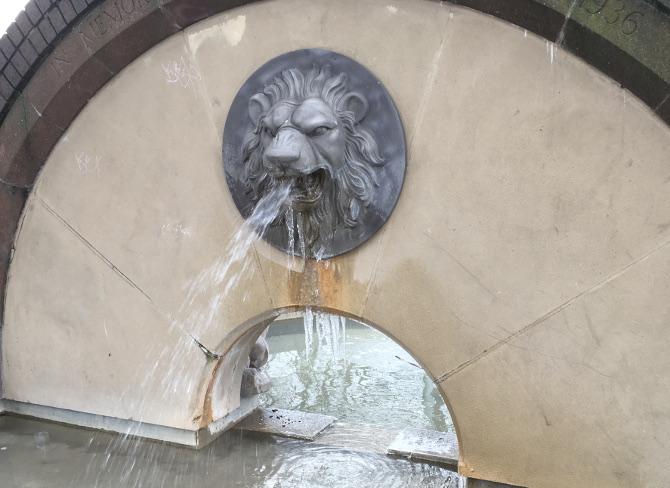 I love this fountain on Bristol Harbourside. At this time of year, freezing weather can result in a beard of icicles, which only adds to the otherworldly quality of the lion.
Fountains have often been the scene of passionate moments in novels and plays. Why not make this one the scene of an illicit tryst, revelation or an act of violence based on jealousy or retribution? The lower the temperatures, the more fiery the emotions…
If you write or create something prompted by this, please send an email to judydarley(at)iCloud.com to let me know. With your permission, I'll publish it on SkyLightRain.com.