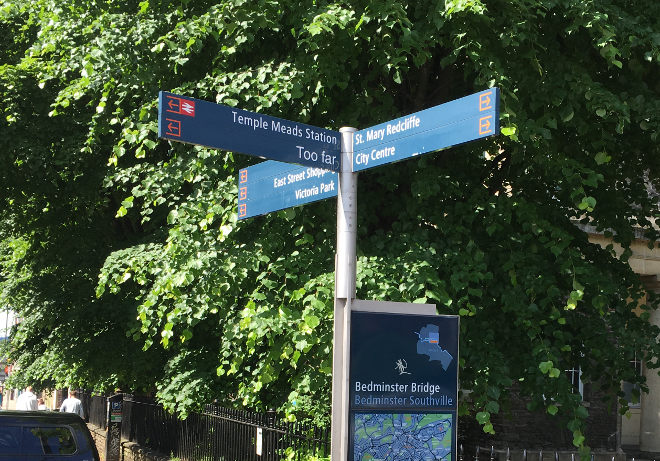 If you've visited Bristol, you may be aware that certain sign-posts have been added too with helpful advice. This one seems like it could be a warning against heading to Temple Meads Station and actually leaving the city. On the other hand, there's something enticing about following a sign that invites you to go too far!
Bristol is wonderfully blessed with a population that loves to contribute a hint of weirdness and magic to the urban landscape. To me it speaks volumes about the local culture and personality.
Where could this sign lead? What would you put up in its place to reflect your own neighbourhood's character?
If you write or create something prompted by this, please send an email to judydarley(at)iCloud.com to let me know. With your permission, I'll publish it on SkyLightRain.com.
SaveSave