I spotted this curious array of specimens at the RWA's Sculpture Open Exhibition.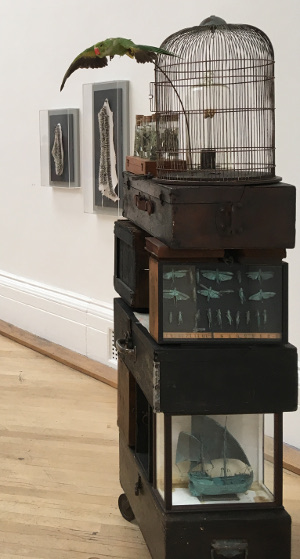 It's part of Chronology by Duncan Cameron, a multimedia exhibit of cases and cages and glorious curiosities.
To me they look like specimens and luggage collected by some fabulously eccentric 17th century naturalist.
Imagine encountering this lost luggage in an airport arrivals hall.
Now match it to the owner. What adventures might they be heading home from?
If you write or create something prompted by this, please send an email to judydarley(at)iCloud.com to let me know. With your permission, I'll publish it on SkyLightRain.com.