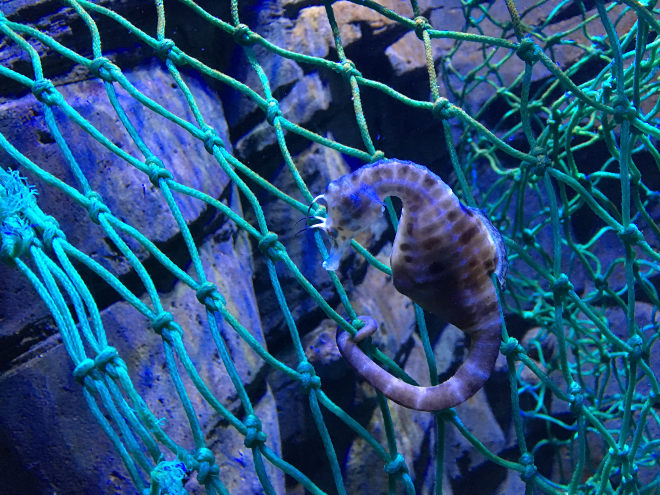 In June I spent a glorious weekend helping out at the Flash Festival at Trinity College near Bristol. I attended as many of the workshops as I could and found myself utterly inspired! Vanessa Gebbie's workshop 'The Wierd and Wonderful World of Flash Fiction' generated zillions of ideas, one of which began with a seahorse and bloomed into my 250-word micro tale Going Coastal.
Here are the opening lines:
"Bernadette looked at the seahorse bobbing in its jar of saltwater. It blinked at her through the thick bevelled glass. She thought it seemed depressed."
I'm delighted to see it published in the Flash Fiction Festival Three anthology, where it jostles happily alongside 81 other micros, including works by some of the flash fiction universe's luminaries, not least Vanessa herself, Ingrid Jendrzejewski, Carrie Etter, Karen Jones, Santino Prinzi and Peter Wortsman, plus a whole exceptional horde of others!
Can't wait for next year's Flash Fiction Festival – tickets are available here. The anthology is published by Ad Hoc Fiction and available to buy here.
In the meantime, this is what I'll be reading: