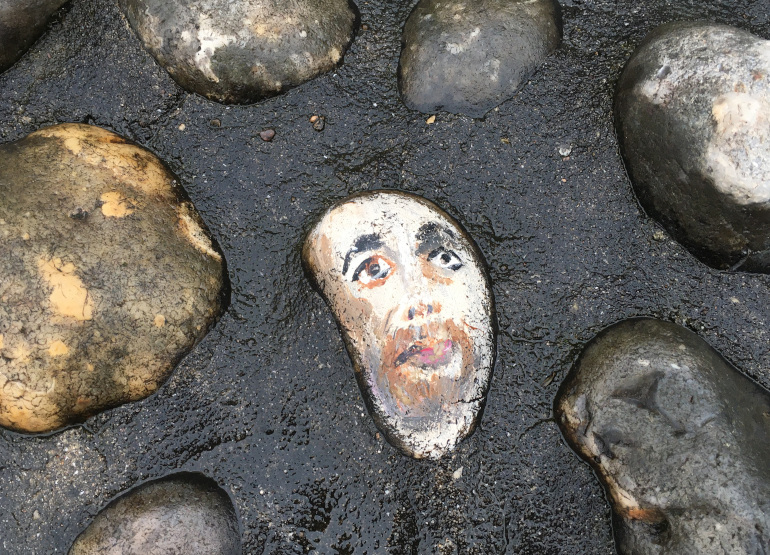 Writers & Artists has announced that brilliantly eccentric author Kirsty Logan will be providing a writing weekender dedicated to 'Writing Unusual Structures'. Kirsty is known for her love of writing weird (read her three top tips on writing weird here). Taking place on Saturday 10th to Sunday 11th December from 10.00am-1.30pm UK time, the course costs £95 and promises the chance to explore approaches to unusual structures and embed in your own work through writing exercises.
It sounds ideal for any writer who feels their WIP is "somewhat out of kilter with those you'd typically associate with a particular genre", and needs reminding that this could be a very positive thing!
They say: "What do we mean by unusual structures? To give you an idea, Kirsty's own writing has included a story in the form of an auction catalogue, a questionnaire (only the questions, not the answers), a list of items bought in a shop, entirely in footnotes, a series of monologues, told in reverse chronological order, and containing no words."
Kirsty Logan's latest book is Things We Say in the Dark. She is the author of three short story collections (including the fabulously weird The Rental Heart & Other Fairytales, two novels (and two more scheduled for publication), two flash fiction chapbooks, a short memoir, and several collaborative works with musicians and visual artists.
Kirsty's writing has been optioned for TV, adapted for stage, recorded for radio and podcasts, exhibited in galleries and distributed from a vintage Wurlitzer cigarette machine. Her next publication is an original audio novel with a full cast and sound design for Audible, The Sound at the End. When asked what sort of things she writes, she can never give a straight answer.
Through a combination of practical advice, discussion, and writing exercises, Kirsty will show you how to create characters, structures, and settings that hop beyond the familiar and relish not fitting neatly into classification.
Over the weekend you will discover new writers, discuss their work, and embed their approaches to unusual structures into your own work through regular writing exercises.
Kirsty will also offer more general guidance on story, including how to ensure your narrative and your characters don't get lost in a structure, but find one that expands them. By the end of the course you will have a better understanding of ways to experiment with how you are telling your story and find the best structural fit for it, however unexpected it might be.
Weekender Benefits:
– 6 hours of expert tutoring and advice from Kirsty
– Practical sessions with hands-on exercises to support your writing development
– Course materials available to view ahead of each session, plus catch-up audio recordings
– Access to your course writing community beyond the weekend itself
Book your space here: https://www.writersandartists.co.uk/events-and-courses/writing-unusual-structures-weekender 
Got an event, challenge, competition, opportunity or call for submissions you'd like to draw attention to? Send me an email at JudyDarley (@) ICloud (dot) com.