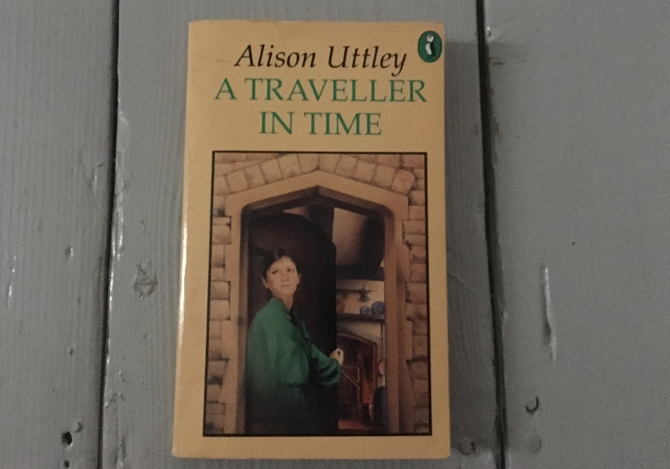 A while ago my sister tagged me on social media to share the cover of a favourite book every day for a week. In the shopping frenzy that precedes Christmas, I thought I'd share those recommendations here.
1 On day one I chose one of my favourite childhood books: Alison Uttley's A Traveller In Time. This book captivated my imagination. We lived in an old house and I often thought I could feel the vibrations of the people who'd lived there before us. Uttley's words gave these fantasies vivid realisation, as well as introducing me to Mary Queen of Scots.
Charlotte Sometimes by Penelope Farmer was another favourite at this time.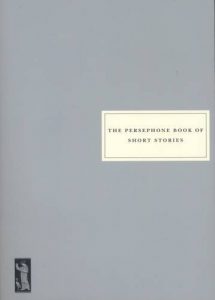 2 I knew I wanted to include some short stories, but picking just one writer was a problem.  The Persephone Book of Short Stories came to my rescue.
It comprises 30 stories by women writers, with their original publication dates spanning from 1909 to 1986.
Amongst this number are an array of excellent stories including gems by Katherine Mansfield, Dorothy Whipple and Diana Athill.
Plus it's a really beautiful book.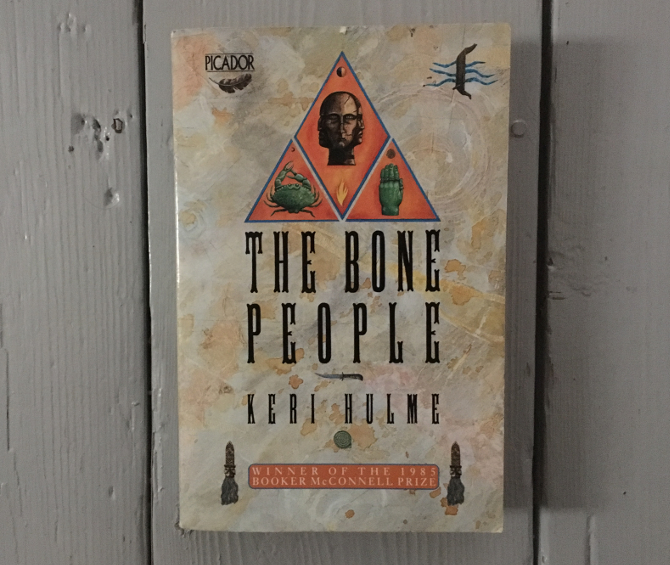 3 It's a long time since I read this book, but I was really keen to include The Bone People by Keri Hulme. It's a truly magical blend of Maori and Christian fables wound into a suspense-filled narrative – begun as a short story before blossoming into a self-published novel that ended up as a Booker prize winner in 1985.
4 Emily Hinshelwood's On Becoming A Fish is the poetry collection I turn to when asked to read something aloud that I haven't written myself. I love poems than encompass journeys, and Emily's invite us to accompany her on a series of meandering strolls through the coastal landscapes of west Wales. Read my full review of On Becoming A Fish.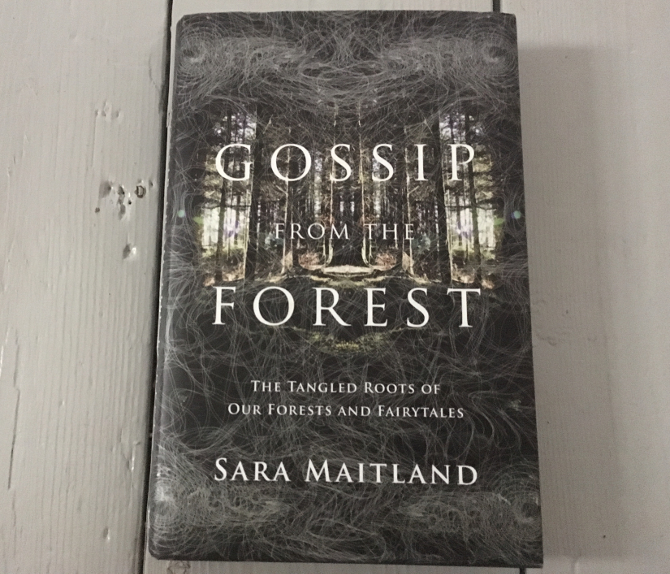 5 Gossip from the Forest: The Tangled Roots of Our Forests and Fairytales by Sara Maitland contains her revitalised fairytales interspersed with thoughtful writing on Britain's great ancient forests, month by month. There's also a sentimental reason for including this book, as my dad and I went to hear her read twice and got her to sign this volume to us both.
Sara also wrote the wonderful A Book of Silence.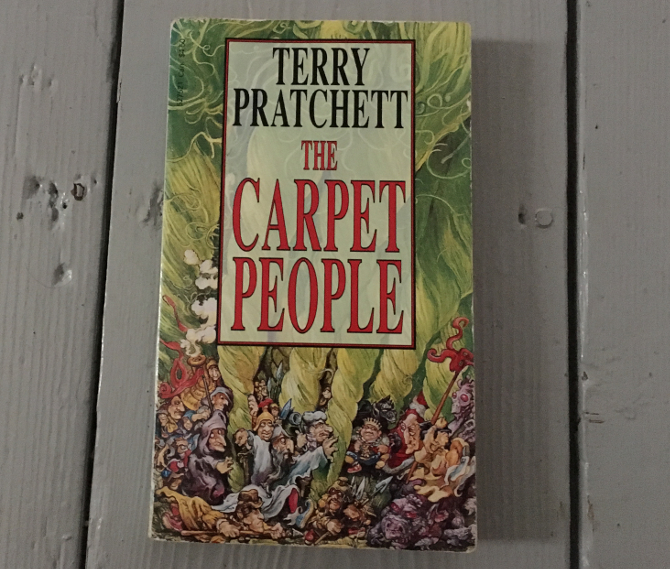 6 By chance, Terry Pratchett is the only male author to make it onto this elite list. The Carpet People (ironically photographed here against bare floorboards) opened up the possibilities of what grown ups will accept in their fictions – in other words, quite possibly anything, providing it's done with incomparable skill and daring. Written prior to his Discworld Series, this debut is fabulously bonkers and was an early indication of his imaginative genius.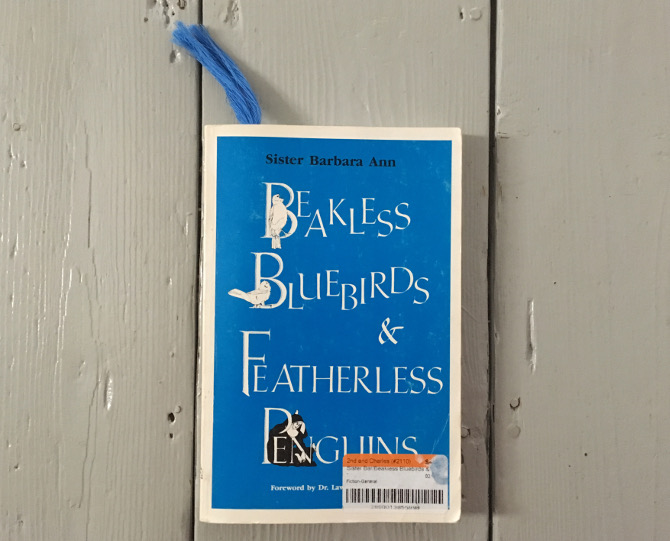 7 It was a challenge to decide what to post  ton my final day. My heaving shelves of books all seemed to have an opinion! So I decided to share what I was reading at that time, and in retrospect it was an excellent choice.
Beakless Bluebirds & Featherless Penguins by Sister Barbara Ann is a book I discovered in a remarkable bookstore while visiting my American cousins. It's part journal, part nature writing, with a passion for flora and fauna expressed with wry common sense and a light touch of humour.
Put simply, it's like spending a weekend in the rural cottage belonging to a favourite, slightly eccentric aunt.
What are you reading? I'd love to know. I'm always happy to receive reviews of books, art, theatre and film. To submit or suggest a book review, please send an email to Judy(at)socketcreative.com.