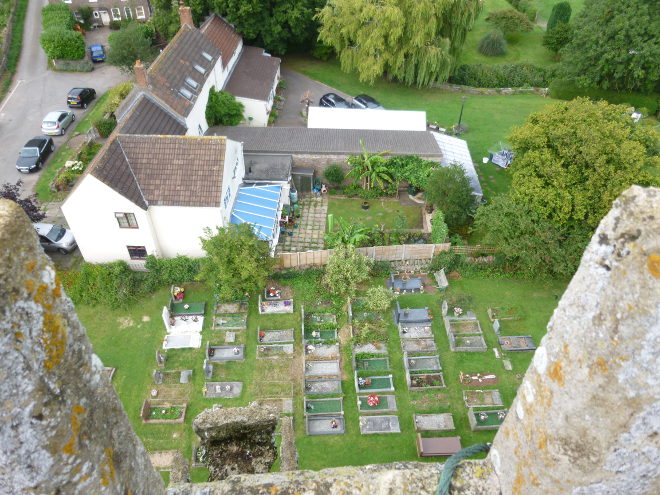 I love getting a new perspective on a view, especially by going up high. In this instance I took a tour up the tour of St Peter's Church in Frampton Cotterell, a really pretty part of the English southwest.
Below to the left are allotments and a pub garden, to the right a field of horses, then a field of geese and beyond that trees hiding the River Frome. So bucolic and pastural!
But here, underneath the tower where I stand, are graves laid out in such orderly rows that they resemble dominos or hospital beds. In fact, they don't look all that dissimilar to the allotment plots just up and left – here's a peek for you.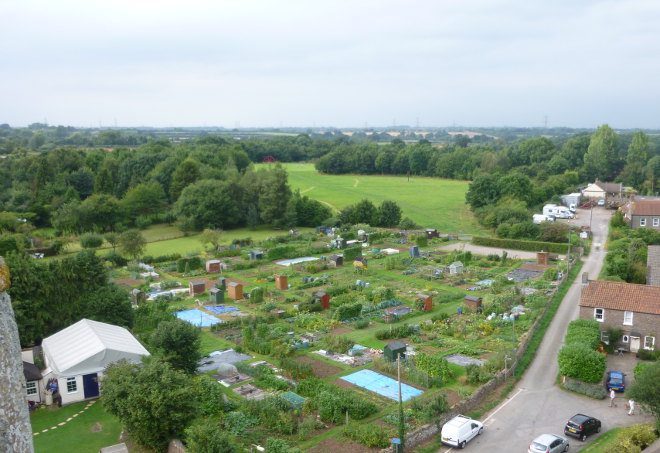 What do you think? Can you think of something seen and misunderstood from this vantage point that could start a tale?
If you write or create something prompted by this, please send an email to Judy(at)socket creative.com to let me know. With your permission, I'll publish it on SkyLightRain.com.