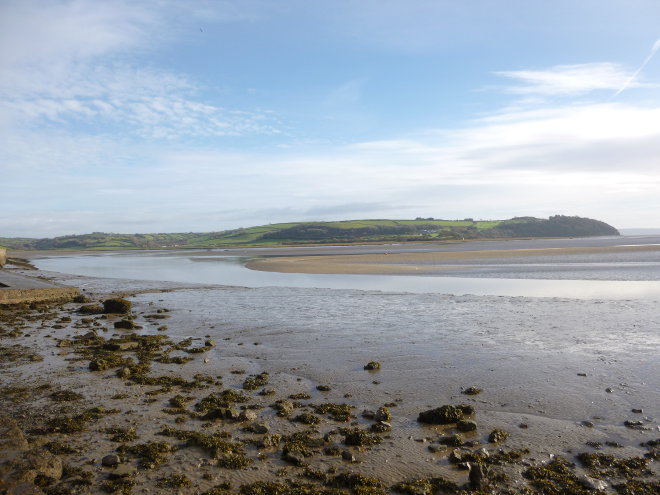 While others seek winter sun (and yes, I'm tempted), I often find myself drawn to the more secluded places, the out-of-season contemplative corners where mist and moss hang from the trees and the only sound may be the distant waterfall of a curlew's call.
Laugharne in Carmarthenshire, Wales, on the estuary of the River Taf, is one such place. I had the chance to spend four foggy, magical days there in Spring 2012, and returned there this November.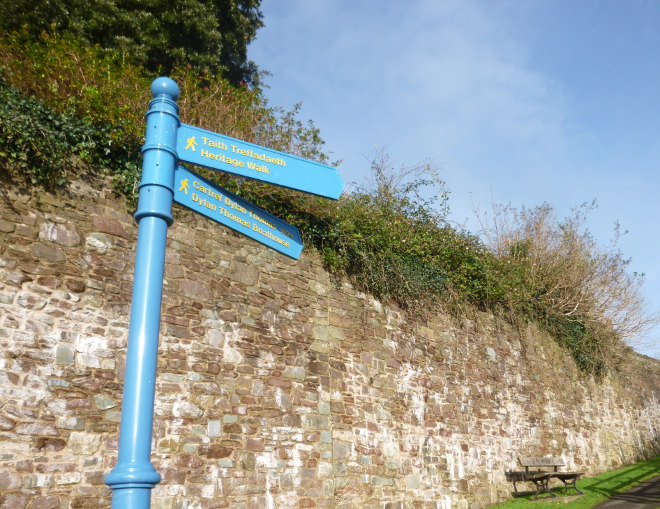 Home to poet Dylan Thomas for the last four years of his life (he died in 1953), Laugharne is the perfect spot to squirrel yourself away for plenty of thinking space and glorious views.
With my family, I stayed at the Season's resort situated on the hill there, in a self-catering cottage with views over the Taf Estuary and the village rumoured to have been the starting point for the fictional Llareggub in Dylan's Under Milk Wood. Although the invented name looks genuine enough for that area of Wales, if you reverse it you'll discover the words bugger all, which tells you everything you need to know about this peaceful retreat.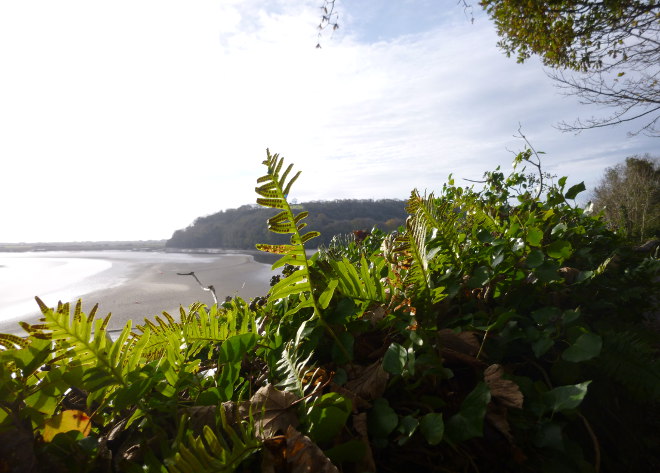 Ironically, Dylan's time there has resulted in a number of attractions to visit and influxes of literary minded tourists in high summer, but at this time of year the majority of the visitors are wading birds, searching the estuary's shallows for molluscs.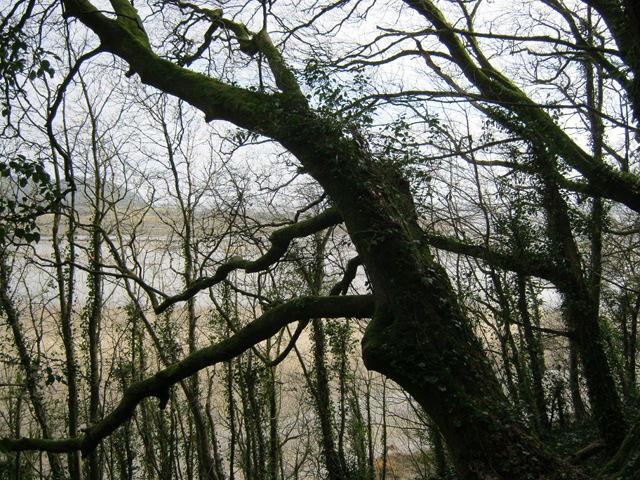 Just along a little forest track from the resort, called Dylan's Walk (and decorated lavishly with the afore-mention mist and moss hung trees), you'll find Dylan's writing shed, where you can peer in through the glass-panelled door and see it just as he left it, with a jacket hung over the back of his chair and bottles, books, paper and other ephemera littering the desk and shelves. I think it looks as though he's nipped out for a moment's think, and is standing somewhere nearby staring out at the Taf and swilling words around his mouth.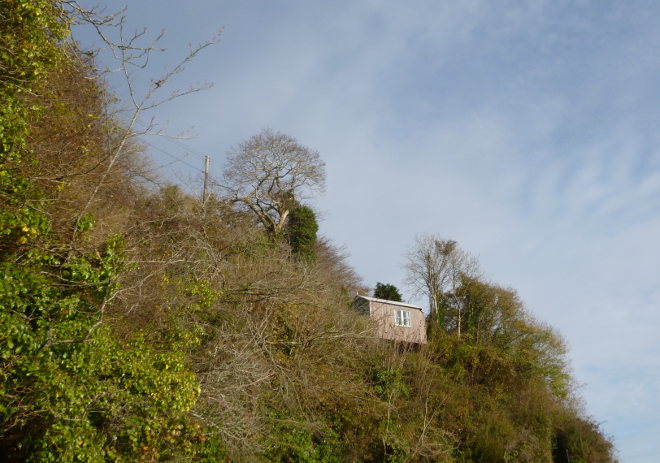 A short way beyond this, you'll find the Dylan Thomas Boathouse where he lived with his family, and now a museum. It's a lovely building, with a cute café so you can pause for a coffee and a ponder. The Boathouse is also a great place for a spot of word bombing, as I did in 2012!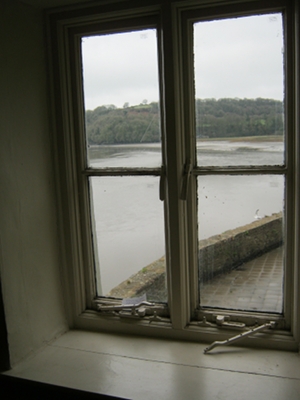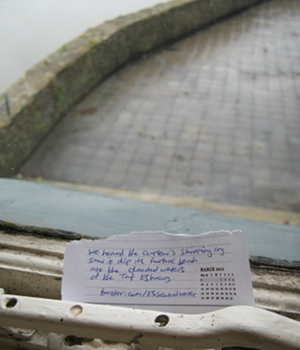 A few minutes walk in the other direction leads to the village past the dramatic ruined Laugharne castle, which apparently boasts a summerhouse where Dylan used to write – presumably when he needed a very slight change of view. He described the castle as "Brown as owls" in his Poem in October.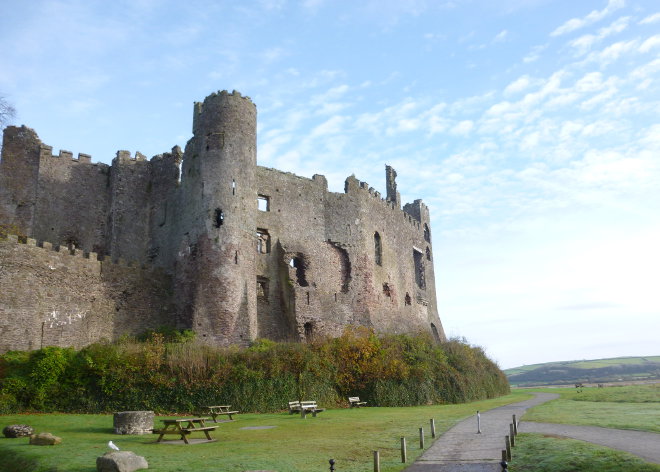 He was also known for frequenting Brown's Hotel, which still thrives today – apparently his routine was to write at his shed in the mornings and then head to Brown's in the afternoons, where he could drink beer as he wrote. According to the hotel's website, he said he liked to "moulder" in the corner facing the entrance as he worked. Back then it was known simply as a bar with room, but now it's a luxury boutique hotel – ideal for a romantic hideaway.
If you head inland from Dylan's writing shed, you'll eventually reach St. Martin's Church, where Dylan Thomas' grave is marked by a plain white cross with exquisitely curly lettering. The name of his wife, Caitlin, adorns the other side as she's buried with him. It looks like they're finally achieving the marital harmony in death that eluded them in life!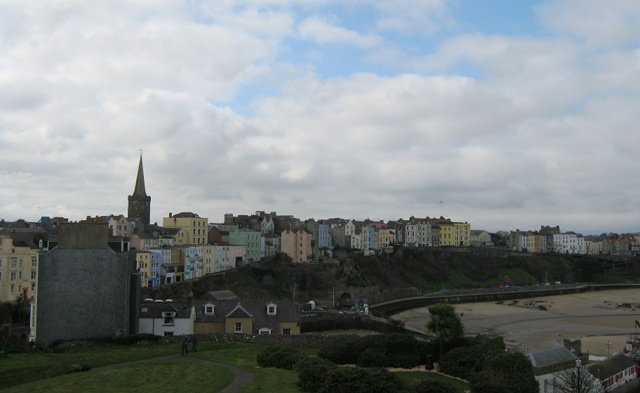 Further afield there are plenty of diversions. On our previous visit, we spent a pleasant day visiting the pretty harbour town of Tenby (above), and this time we went to Carmarthen and Pendine Beach, and called in at the excellent National Botanical Garden of Wales – another perfectly tranquil spot – on our way back to England.
Discover Budapest.
Discover Bath.
Discover Brescia.
Discover Barcelona.