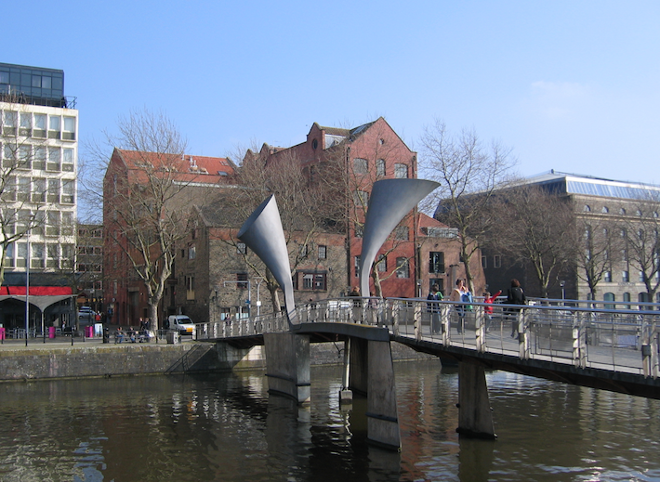 National Flash Fiction Day happens on Saturday 25th June 2016, celebrating literature in its briefest forms from dribbles to drabbles and beyond. There will be events erupting across the UK, but the hotspot is in Bristol, with three fab events to mark the fourth official day of Bristol Flash.
In the morning from 10.30am until midday, you can take part in a Flash Walk around Bristol's harbour area, with site-specific flashes being read by trained actors along the route. Until 9th June, you're invited to submit stories between 40 and 400 words for the chance to hear your words included on the trail. Find details here and here.
In the afternoon from 13-30-16:30), there will be a flash fiction workshop at Bristol Central Library led by award-winning writers Alison Powell and Ken Elkes. Find details here.
From 7pm that evening at At the Well on Cheltenham Road, Bristol, you can settle in for a mass of flash readings from local and not-so-local writers, including Alison Powell, Calum Kerr, Diane Simmons, Freya Morris, Jude Higgins, Ken Elkes, Kevlin Henney, Pete Sutton, Tim Stevenson, Tino Prinzi, Tom Parker, and me! Find details here. Find details here.
Every event is free to attend, and designed to inspire, amuse, disquiet and enthral you, all in the name of flash fiction!