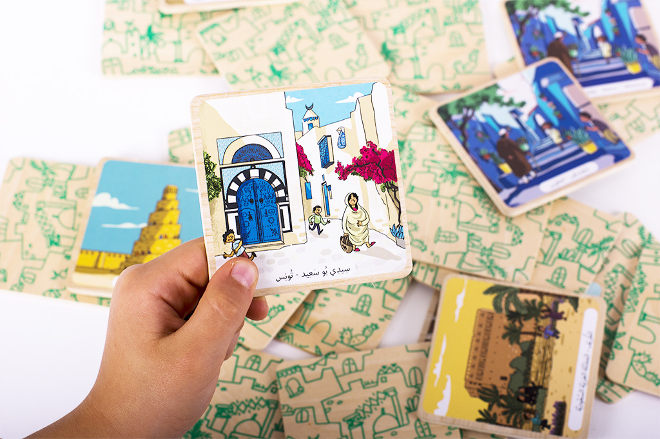 This beautifully packaged memory game takes a familiar idea and carries it overseas. The first thing that struck me on opening the box was the sweet smell of plywood. Each smooth cornered square sports a miniature artwork, showing an architectural landmark from an Arab country, such as Jordan, Algeria or Lebanon, with the name written in one or two of three languages – English, French or Arabic.
I've always believed that reading and playing are two key ingredients for nourishing a child's empathy and interest in the world. The third is undoubtedly travel. Arabicity is excellent example of how well this can work, encompassing all three elements as the squares offer glimpses of enticingly foreign settings, with each successfully matched pair providing an insight into a language entirely unlike English.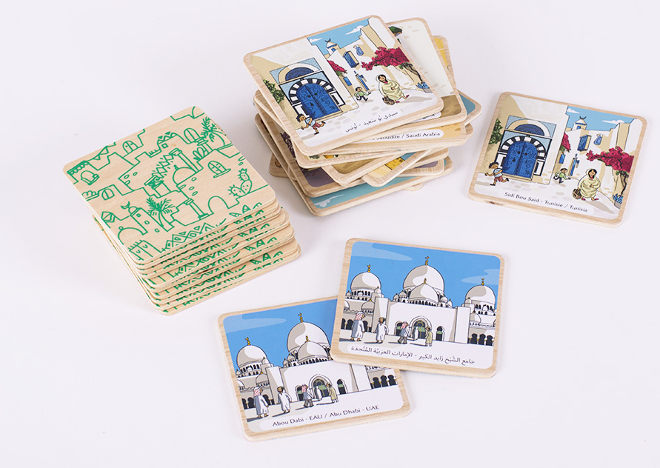 The smooth, light playing pieces are a pleasure to handle, making this a refreshingly multi-sensory alternative to on-screen games. The illustrations by Noha Habaieb are exquisitely detailed too. Shady stepped streets, grand buildings and friendly locals abound, bringing a sense of distant cities into my chilly British living room.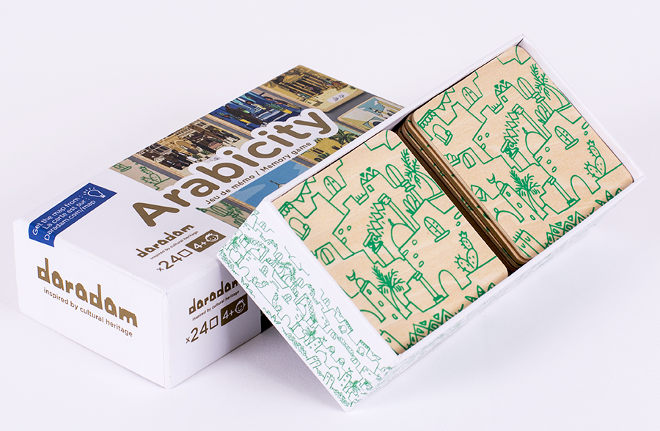 Arabicity is created by Daradam, a French-based publishing house that specialises in educational toys inspired by the cultural heritage of the Arab world. "Our concept is to awaken kids' curiosity for this part of the world," says founding director Hanna Lenda. "For instance, Arabcity takes players to the narrow streets of Sanaa's old city, in front of the Samaraa mosque in Irak or to visit the Sursock palace in Beyrouth. Some of these architectural wonders are out of reach these days, and Daradam enables little ones to discover them in a fun way."
I'm planning to take my younger two nephews on a whirl through Arabicity this Christmas, and I'm pretty sure their art-loving nan will relish the game just as much as they do.
Find out more at www.daradam.com, www.facebook.com/daradamkids and www.instagram.com/daradamkids/