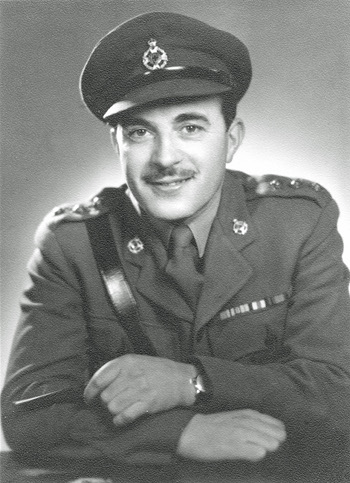 This week I received a really moving press release that got me think about how the past can influence works of poetry and prose. It included this handsome image of Captain Leslie Skinner, an army chaplain who landed on the coast of Normandy on the morning of 6 June 1944 with the Sherwood Rangers Yeomanry tank regiment. It also included the following snippet from his diary.
"Up 0500 hours; cold, wet, sea rough. This is it. Running for beach by 0700. Under fire by 0710. Beached 0725. Man either side of me wounded. One lost leg. I was blown backwards onto Bren Carrier but OK. Made it to beach, though I had hell of pain in left side. Bed on ground about 0130. Dead beat. Fell asleep beside half-track."
It's an extraordinary glimpse of history, and definitely something that could sow the seed of a powerful piece of writing, especially as the 70th anniversary of D-Day – 6th June – nears.
As part of the commemorations of D-Day, IWM Duxford, Britain's best-preserved Second World War airfield, will be sharing Captain Skinner's experience of being one of the first chaplains to make it ashore on D-Day, using his vividly written diary extracts. Why not let his words provide the starting point for yours?
If you write something prompted by this, please let me know by sending an email to Judy(at)socket creative.com. With your permission, I'd love to publish it on SkyLightRain.com.