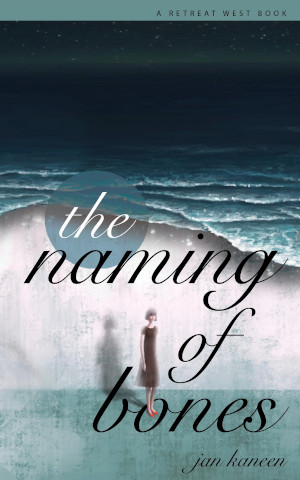 The beauty of this book is dazzling. From the first page, I felt myself being drawn into a work of art where light catches on grains of sand and waves hush continually. There's a quietness to the prose that's deeply beguiling. It makes you want to listen harder, to breathe in every word and nuance.
Dreamscapes, memories and make-believe all play their role, climbing into each other's arms and laps until you can't be sure where real ends and made up begins.
We commence in the middle of the night with a sound of singing, "soft and faraway."
Jan Kaneen's narrator is in bed, just woken and "straining to hear." In the following pages, it seems that straining to hear could sum up all her efforts – to identify, to gain clarity of a surrounding resonance that hums always somewhere just beyond reach of full comprehension.
Our location is a shoreline where a beachcomber is seen each day, whatever the weather. It's a wonderful, wind-swept setting, and one that feels shaped by the narrator's sense of grief. Kaneen sums up the mood and our narrator's mood in two lines: "I favour wilder weather and stormier skies, and I only go outside on rainy days. I prefer to watch people rather than be with them, and the rain keeps them away."