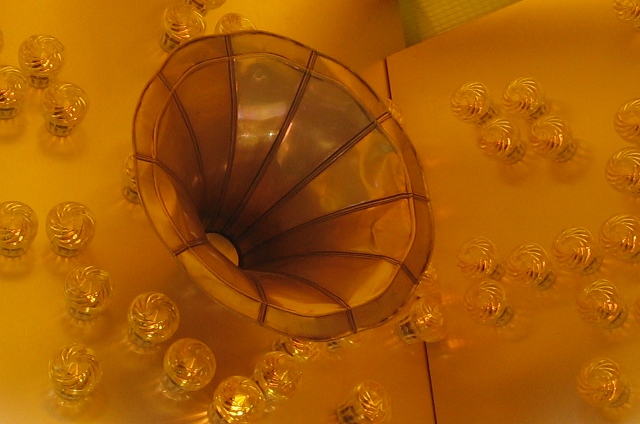 Written and performed poetry are often classified as completely separate genres, but until you start to place words on a page, or step onto a stage, how do you know which one you are creating? Here Joanna Butler attempts to untangle what it is that sets written and spoken poetry apart.
It's possible to become a poet almost by accident
First things first, not every poet starts out by making it their life's goal to become a poet, performance or otherwise.
"Writing and performing poetry was not my life's ambition," Joanna Butler say. "I always loved reading and listening to poetry when I was younger, and poetry and performance were always connected in my mind because of Shakepeare. But being a poet just never crossed my mind as being a career choice."
Joanna comments that she "seriously underestimated poetry's seductive power over the course of a life. I got to the age of thirty-five and poetry just fell out of me. It had slowly been creeping up on me all that time."
Joanna began by writing poetry, but felt that "it just seemed like the words wanted to get out into the world and be heard – not just stay within the pages of a book."
Let the poetry out
Of course, there is a distinct difference between poetry being read aloud, and poetry being performed, but in either of these instances the poet makes contact with their recipients that goes unnoticed when confined to the page.
Joanna feels poetry as  "a physical impulse in my chest. A compulsion to capture something in words and share it with someone else – an aching to make a connection."
And that's all before the writing even happens. "It feels like something that has to get out," she says. "Then my job is to craft it into a form that can then be given to someone else. To share moments that strike me as amazing."
Don't take yourself too seriously
Joanna sees herself as the audience when she's writing poetry, as opposed to preparing to perform. "I'm more interested in how the words sound to me. I have my fantasy audience, of course, when the writing's not going well. The audience are big, appreciative and have come specifically to hear my work. This usually allows my ego to have the free rein it wants, enables me to stop being too serious, laugh at myself and continue to play with the writing and avoid mentally stiffening up. "
Expect conflicts between the 'writing poet' and the 'performing poet'
While for Joanna, the writing poet and the performance poet are both parts of her, she admits that she's met poets who hate performers and performance poetry and performers who think poets are the dullest people on earth. Everyone has an opinion and they always will. I don't worry about it too much. I just do what feels right to me."
Embrace the fear
However experienced you are, getting up on stage to perform poetry can be terrifying.
"I'd worked as an actress and drama teacher so I had a personal history of performance, but you need a different kind of courage to take to the stage with something you've written yourself," Joanna says. "Always the worst moments for me are when I realise I am performing after another poet whose words have just blown me away. That's tough. There's nothing else that makes me feel like my own work is suddenly inadequate, when half an hour before it seemed like it could stand up to anything."
But, she adds, this fear can be useful too. "Afterwards, moments like that actually drive me forward in my own work. One of my best moments was when, six months after a reading I'd done in Bristol Central Library, I bumped into a guy who'd been in the audience. He told me he couldn't get a couple of the poems I'd read out of his mind. He could recite some lines word for word. This was after one hearing. That was pretty special."
About the author
Joanna Butler is a multi-disciplinary artist who produces poetry, prose, songs, sculptures, photographs, films and live performance. She has given poetry readings at Bristol Poetry Festival, The Poetry Cafe, Covent Garden, Bristol Folk Festival and Tate Modern. She has made spoken word recordings of her poems 'twisted history' and 'Snowstorm' with musicians Paul Nash (North Sea Navigator), Doug Bott (Angel Tech) and Ian Wood (Cubeshiner). Joanna is currently developing an inter-species performance art project with dancers and horses.
Joanna will be performing her poetry and short prose at Travel, Home & Identity on November 7th 2014. Get tickets here.