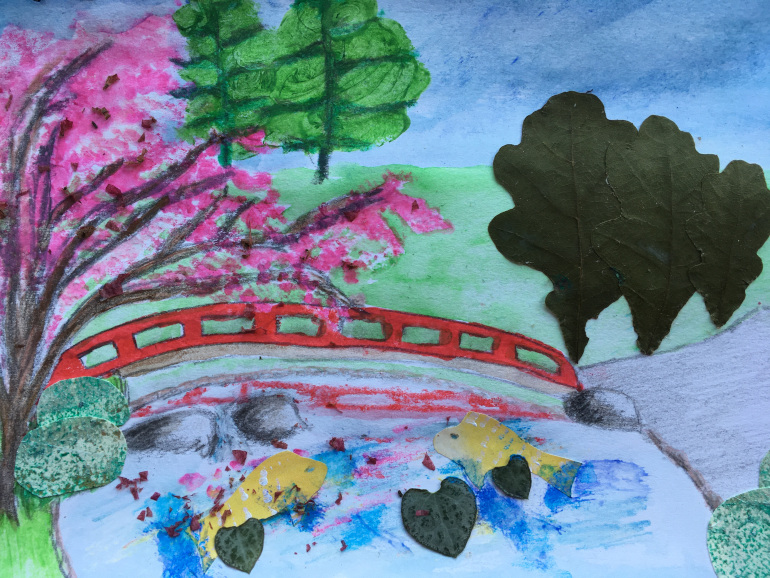 My second guided visualisation has been published by Planet Mindful as part of their issue 11, aka Planet Mindful 2020 issue 3.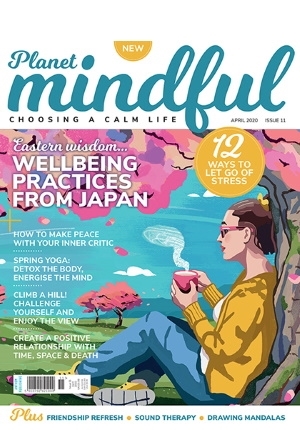 The print magazine industry is being hit hard by the coronavirus, as in the UK most people still prefer to buy from newsstands. As a result, publishing companies across the country have cancelled freelance contracts. It's understandable, but difficult! I've only recently returned to freelancing so am unlikely to benefit from government measures to keep the self-employed afloat.
On the upside, you can help by buying magazines online, and have some sunshine delivered to your door. Planet Mindful is a gorgeously positive magazine, and my guided visualisation in 2020 issue 3 will hopefully give you a few moment's respite and serenity. It's set in a Japanese garden and accompanied by one of my original paintings, pictured above.
'The path guides you towards a pool shaded by cherry blossom trees. As you stroll amidst the trees, petals fall and alight on your skin.'
I'm pleased to say that writing and painting these guided visualisations is a pleasure I'm able to continue.