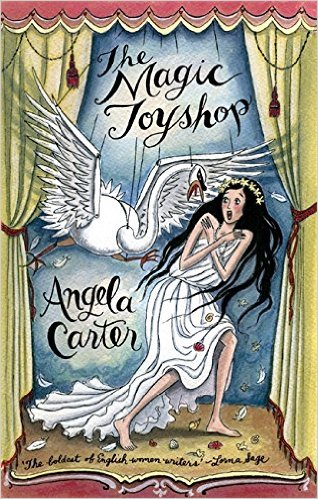 Angela Carter's riches-to-rags story reads like an exquisitely written fairytale in reverse. Beginning in the summer Melanie turns 15, when she is swooning with the romantic possibilities of her future and increasingly enamoured with her own blossoming beauty, things swiftly turn dark.
A borrowed wedding dress, an altercation with a cat and a midnight scramble up a tree spells the end of Melanie's dreamtime as she and her younger siblings are packed off to live with their mother's brother, an uncle they have never met.
Uncle Philip, the proprietor of a gloriously old-fashioned toyshop, has all the potential to be a wonderful guardian but is swiftly revealed to be the ogre lurking at the heart of Melanie's childhood fairytales. Foul-mouthed and riddled through with violence, he doesn't even bother to pick up the children from the train station when they arrive, instead dispatching his wife's brothers to collect them.