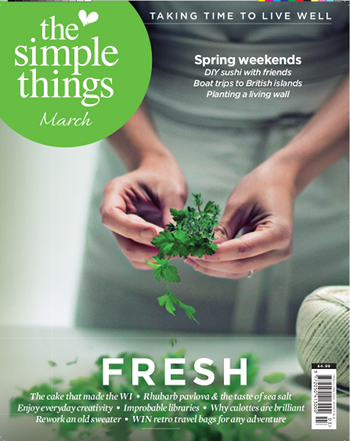 My tale 'Listening to Bees' is the bedtime story in the beautiful March issue of The Simple Things magazine. Isn't that a gorgeous cover? It makes me think of things budding and bursting into bloom, filling the air with fragrance.
I'm really happy to have   'Listening to Bees' published in the mag, not least because the talented Hannah Warren has illustrated the tale.
The story is about a woman trying to reunite an elderly brother his rather eccentric sister, with a scene in Bristol's Botanic Garden.
In other writing news, my flash fiction Gloss has been published by Visual Verse. You can read it here: http://visualverse.org/submissions/gloss-2/
And on March 19th I'll be reading one of my short stories at Bristol literary regular, Novel Nights, taking place at The Lansdown. Hope to see you there!