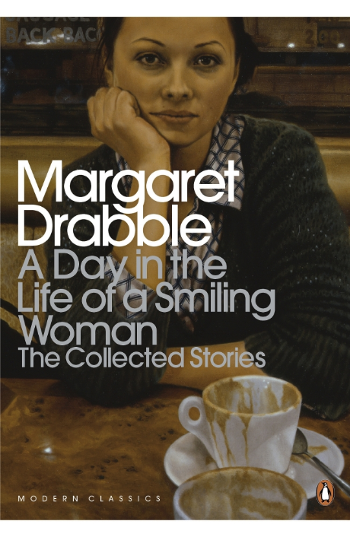 The title of this short story collection by Margaret Drabble was enough to make me put it on my wishlist. There was no doubt in my mind that the smiles of the woman in question would be hiding a multitude of less presentable emotions.
The women in Drabble's tales are often to be found smiling in the face of adversity. They're quietly courageous individuals, usually unnoticed for the most part by the boorish men in their lives, and that's how they like it, because it frees them up to get on with the serious job of living.
This particular collection from Penguin Modern Classics is laid out nose to tail, by which I mean the stories are organised chronologically according to original publication dates, beginning with Hassan's Tower, published in 1966, and culminating with Stepping Westward, dating from 2000. As a result, we get a sense of Drabble growing and developing with her narratives. Her characters age and so do their preoccupations, not to mention their self-confidence.