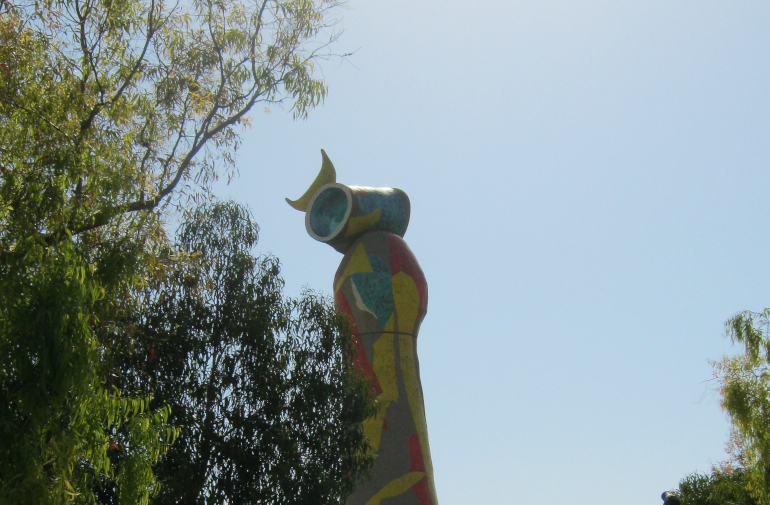 Over the coming weeks, I'll share a few insights into the stories that make up my collection Sky Light Rain. I'll explore them in the order in which they appear in the book. My third story in the collection is 'Woman and Birds'.
This story was inspired by two journeys – one to Barcelona, where the story is set, and an overnight train ride from Sacramento to Portland. In the latter, I sat next to a woman travelling to retrieve her child from her ex-partner who'd had the child in their custody for the summer, and now refused to give them up. The challenges of that scenario stuck with me for more than a decade before surfacing in this tale.
'Woman and Birds' takes the form of a treasure hunt through Barcelona as my protagonist follows clues to track down her ex, Eulàlia, and their daughter Ocell. The title is an homage to Catalan artist Joan Miro and his sculptures, most of which seemed to be titled something along the lines of Woman and Bird.
The story begins:
Eulàlia doesn't meet me at Barcelona Airport as promised. I tell myself that she must be busy with our daughter Ocell, and catch a taxi into the city instead. The driver has a kind face; I tip him more generously than I normally would and feel a stab of something like self-righteousness. See, I'm being good even when Eulàlia is not.
Discover the inspirations behind my story 'Untrue Blue'.
Discover the inspirations behind my story 'Weaving Wings'.
Sky Light Rain is published by Valley Press and is available to purchase here.