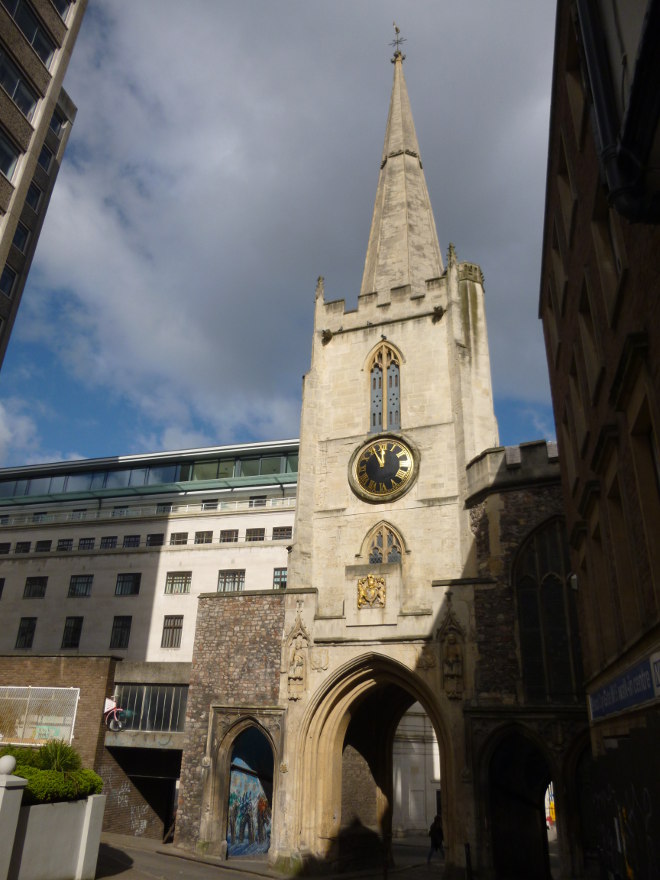 On Thursday 9th June from 7pm I am hosting a literary event at St John on the Wall, an ancient church filled with atmosphere and forgotten histories.
The evening will involve poetry, tales and music inspired by the themes love, life and mortality. Just the big human topics, then. Tickets cost £4 on the door, and all proceeds will be split between The Churches Conservation Trust, who look after this magnificent space, and St Mungo's, a charity dedicated to helping homeless people back into a life of security and self-worth.
The latter is a cause close to my heart. I believe, as St Mungo's do, that everyone has the right to a home where they feel safe.
Homelessness is increasing in Bristol. St Mungo's aim is sustainable recovery – supporting people via hostels and supportive housing projects, advice, physical health and mental health services.
"Outreach workers go out in the early morning and late at night to check on people sleeping rough," says Jo Lenny at St Mungo's. "It takes time to build up trust and a relationship. Once people agree to engage, they're assessed so their individual needs can be supported, such as housing, or more complex needs around mental health, addiction or both."
Aside from providing beds, St Mungo's run a recovery college, where people can learn a new skill, or share a skill, and so be helped to feel part of the community and to engage. "A horticultural project called 'Putting Down Roots', supports clients to work in public parks, hostel gardens, and in the Recovery College garden, developing gardening skills, growing wildflowers and carrying out hard landscaping and building projects," says Jo. "Current projects are in Castle Park and at New Street Centre, with plans for more. Through this, people gain skills, qualifications, paid and voluntary work."
The number of people sleeping rough doubled between 2011 and 2013, and doubled again between 2013 and 2015.
You can help by going to www.mungos.org.uk where you can sign an open letter to David Cameron to Stop the Scandal.
If you're concerned about a person sleeping rough, you can make a street referral by visiting www.streetlink.org.uk.
Find out more about the Love, Life and Mortality literary event and buy tickets at www.visitchurches.org.uk/lifeloveandmortality.