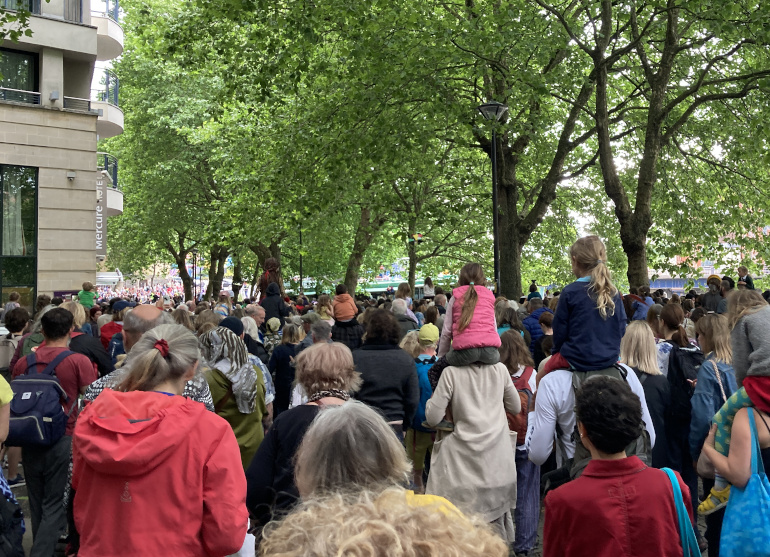 adda, the online magazine of the Commonwealth Foundation. is inviting writers to submit creative works of non-fiction, short fiction, short graphic fiction and poetry on the theme of healthy communities.
They ask: "What does health mean to us as individuals and as societies? How does the climate crisis impact our health? What is the relationship between health access for all and justice? How do we imagine a world with health and care at its centre? What if we never got ill? Or if we were all doctors?"
This is a fantastic writing prompt. What issues can you highlight or invent through your words?
They are interested in works that speak creatively to questions around the idea of healthy communities, which might include creative reflections on physical and mental well-being, disability justice, sexual and reproductive rights, LGBTQIA+ healthcare, the art and practice of indigenous medicine, among others.
The deadline for submissions is 4th October 2022 at 23:59 in your time zone. 
To have your work considered, you must be a Commonwealth citizen aged 18 or over.  
Submission guidelines 
Entries should follow the following guidelines:

. Creative non-fiction: 2000-5000 words 
. Short fiction: 2000-5000 words
. Short graphic fiction: finished work of 15-20 pages or potential panels of illustrations (and a rationale) which can be fully developed within a month 
. Poetry: up to 2 poems (50 lines in total).  
Entries must be original and submitted in English, although other languages can form part of the work for context.
Only one submission per writer will be considered. If you plan to submit a fiction piece to the 2023 Commonwealth Short Story Prize, you can send the same work, provided you inform them in the form.  
Previously published work, whether in print or online, in whole or in part, will not be considered. 
Up to 30 pieces will be selected by a team of readers and editors and will be published on  adda  between February and May 2023. Writers whose work is accepted for publications will be paid a  fee.
Find full details of how to submit your work here. 
Got an event, challenge, competition or call for submissions you'd like to draw attention to? Send an email to judydarley(at)iCloud(dot)com.